10 Twitter Must Follows for the Job Seeker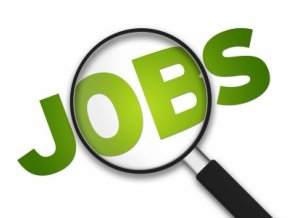 10 Twitter Must Follows for the Job Seeker - By Daniel Gansle
Twitter is an increasingly powerful and influential blog posting service. Here are 10 Twitter members for job seekers to follow for job openings and career information.
Harnessing the Power of Twitter
to Network and Find a Job

In 2008, the highly simplified micro blogging website Twitter exploded in popularity. Recruiting agencies, news organizations, and major corporations signed on to take advantage of Twitter's 140-character or less blogging service to deliver alerts, breaking news, and information. Twitter's integration with mobile technology in delivering information via mobile phone SMS text messaging has also made the website popular among a broad swath of the general population.
Twitter as a Powerful Job Search Tool

Those who post to Twitter daily will agree that the site is highly useful in quickly distributing short updates, news, and other information. However, job seekers will be pleased to know that the micro blogging website can also be used to find a new job.

Finding gainful employment in 140 characters or less may seem ineffective at first glance, but recent reports have shown that Twitter's reach has surpassed that of both Google Blog Search and Digg. Thus, Twitter becomes a powerful ally in the job search with an amazing reach and a large audience - 10 Twitter Must Follows for the Job Seeker
10 Twitter Must Follows for Job Seekers

For those who are not familiar with Twitter terminology, following means receiving updates (a.k.a., tweets) of another Twitter member. For example, a person following a major news organization receives up to the minute breaking news either on a computer or via mobile phone. Job seekers using Twitter can follow dozens of employment related tweets including
@microjobs – receive updates on a variety of new job openings
@mashedjobs – learn about new design and development job opportunities across the nation from the MashedJobs job search aggregator website
@coolclimatejobs – receive updates for green job openings from the Cool Climate Jobs job search website
@tweetmyjobs – receive targeted job opportunities via Twitter on a mobile phone from the TweetMyJobs social media job board
@Monstercareers – engage in discussions regarding career advice and job search information from the Monster.com job search engine website
@freelance_jobs – learn about new freelance job opportunities from around the web
@simplyhired – job searching tips from the SimplyHired job search engine website
@indeed – job searching and career tips from the Indeed.com aggregate job search engine website
@_careerbuilder_ - career, job networking, and job search tips from the CareerBuilder job search engine website
@jobangels – job networking and job search assistance
Bottom Line on Harnessing Twitter for the Job Search

It may seem silly or a waste of time to focus one's job search on a micro blogging website that only allows for 140-character or less blog updates. However, appearances can often be deceiving. Using Twitter to find a new job is a highly effective strategy in finding gainful employment, particularly when the job seeker follows key Twitter members who provide valuable up to the minute job postings and career information.- 10 Twitter Must Follows for the Job Seeker
From 10 Twitter Must Follows for the Job Seeker to home page
Copyright ©2006-2022 For-Your-Dream-Career.com