Best Careers for Women
What These Women Jobs Are?


11 Ways to Find Women-Friendly Employers | Best Paying Careers for Women

More than 21 million women worked in managerial and professional occupations. Women are making steady progress,even with the economy, companies still are tapping woman for leadership roles and recognizing the importance of it.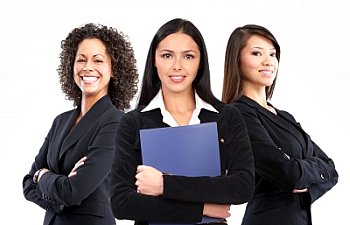 The trend of women's career is still growing. 70% of men are accepting of female bosses, compared with 66% of women. That's the smallest difference in the past 20 years. Nevertheless, men continue to be more accepting of female bosses than women are, a pattern that has prevailed for the past two decades. The difference may be due to the fact that more women have worked for male bosses and therefore, feel more comfortable with them in supervisory roles. Careers for Women

Joel Garfinkle, who is founder of Dream-Job-Coaching.com and he holds a degree in psychology says, women are more open to exploring the possibilities of their dream job than men. While both may be providers in the family, men tend to see themselves as the principle provider. Women are more emotionally open to re-thinking who they are and making a change. Men tend to be more driven and more reluctant to step back and reevaluate. Click Here! for Dream Job Coaching Sources

In the 39 jobs listed, women's median earnings exceeded men's by at least 5 percent and in some cases by as much as 43 percent. To see why,
Best Paying Careers for Woman This article is telling you what industry women are most working for. Not long ago, women who wanted to work were often relegated to careers in teaching or nursing. Today there are female astronauts, business executives, lawyers, doctors, and politicians. But which fields are most lucrative, and why-besides a fat paycheck-should women consider them? Career experts Susan Wilson Solovic , Dr. Laurence Shatkin and Dr. Warren Farrell weigh in on the best-paying careers for women.
U.S. Department of Labor Statistics on
Women's Careers

Highlights of Women's Earnings in 2010
In 2010, women who were full-time wage and salary workers had median weekly earnings of $669. Women earned 81 percent of the median weekly earnings of their male counterparts ($824).

Women's earnings Between 1979 and 2010
Between 1979 and 2010, the earnings gap between women and men narrowed for most age groups. Over that same period, at each level of education, women aged 25 years and older have also fared better with respect to earnings growth than men of similar age.

Earnings of women and men by race and ethnicity in 2010
In 2010, median usual weekly earnings of Asian men ($1,408) and White men ($1,273) working full time in management, professional, and related occupations (the highest paying major occupation group) were well above the earnings of Hispanic men ($1,002) and Black men ($957) in the same occupation group.

Women's earnings as a percentage of men's in 2010
In 2010, women who worked full time in wage and salary jobs had median usual weekly earnings of $669. This represented 81 percent of men's median weekly earnings ($824).

Women in the labor force in 2010
In 2010, there were 123 million women in the civilian noninstitutional population, and of this number 72 million, or 58.6 percent, were in the labor force—that is, classified as either employed or unemployed. Women's labor force participation is significantly higher today than it was in the 1970s. Women's labor force participation rate peaked at 60.0 percent in 1999, following several decades in which women increasingly participated in the labor market.

Women as a percent of total employed in occupations in 2011
In 2011, women accounted for 47 percent of all employed persons 16 years of age and older. The share of women in specific occupations varied. Fourteen percent of architects and engineers and 34 percent of physicians and surgeons were women, whereas 61 percent of accountants and auditors and 82 percent of elementary and middle school teachers were women.

Women's earnings and employment by industry in 2009
Of the 45 million women who worked full time in wage and salary jobs, 17 million were employed in education and health services, and 5 million were employed in wholesale and retail trade. Financial activities and professional and business services each employed about 4 million women.
Best Companies for Women and
Women's Job Sources


Online Internet Opportunities for Work at Home Mothers
For Work at Home Moms, there are enormous Online Internet Business Opportunity there, from selling E-goods, hard-goods, info-publishing business to help work at home moms find their dreams.

A Work-at-Home Mother's Guide
To Successfully Building a Real Business on the Net, and becoming a high earning mom.

Best 100 Companies for Women
100 companies to work for, most are women. The information includes company size, number of women, job growth, turnover, pay, best benefits, and more...

2012 Best Companies for Multicultural Women
For 2012, WorkingMother magzine has chosen 25 Best Companies for Multicultural Women that focus on making sure all of their workers feel supported and challenged. These winners have programs in place to help talented employees connect with leadership and find their own places at the top.

2011 Best Law Firms For Women
working mother & flex-time lawyers for women trends identified from national survey

2012 Best Companies for Hourly Workers
These 12 companies support their hourly employees with flex initiatives, good benefits and opportunities to contribute ideas and advance into high-level salaried jobs.
Best Careers for Women
to the top
Back to Career Index
Back to For Your Dream Career Home
Copyright ©2006-2020 For-Your-Dream-Career.com