Writer Jobs
Careers for Copy Writers & Editors

Writer Jobs - Authors, Writers and Editors produce a wide variety of written materials in an increasing number of ways. They develop content using any number of multimedia formats that can be read, listened to, or viewed onscreen. Although many people write as part of their primary job, or on online chats or blogs, only writers and editors who are paid to primarily write or edit are included in this occupation.
Nature of the Work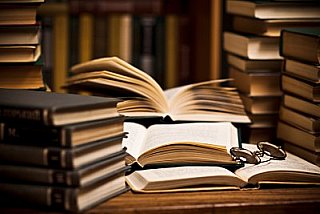 Writers and authors develop original written materials for books, magazines, trade journals, online publications, company newsletters, and advertisements. Their works are classified broadly as either fiction or nonfiction and writers often are identified by the type of writing they do—for example, novelists, playwrights, biographers, and textbook writers. Writers such as songwriters, screenwriters, or scriptwriters, produce content for radio and television broadcasts, motion pictures, and other types of performance. An increasing number of writers are producing scripted material directly for the Web and other communication devices -
Writer Jobs and Editor Jobs

Copy writers prepare advertising copy for use by publication or broadcast media or to promote the sale of goods and services. Newsletter writers produce information for distribution to association memberships,corporate employees, organizational clients, or the public. Freelance writers sell their work to publishers, publication enterprises,manufacturing firms, public relations departments, or advertising agencies. Sometimes, they contract with publishers to write a book or an article.

Editors review, rewrite,and edit the work of writers. They may also do original writing. An editor's responsibilities vary with the employer and type and level of editorial position held. Editorial duties may include planning the content of books,technical journals,trade magazines,and other general-interest publications. Editors also decide what material will appeal to readers,review and edit drafts of books and articles,offer comments to improve the work,and suggest possible titles - Writer Jobs and Editor Jobs
Employment
Authors, Writers and Editors held about 273,100 jobs in 2010. Writers and authors held about 145,900 jobs and editors held about 127,200 jobs. About 70 percent of writers and authors were self-employed, while 12 percent of editors were self-employed.
Job Outlook
Employment of authors, writers, and editors is expected to grow 6 percent, from 2010 to 2020. Employment of editors is expected to experience little or no change from 2010 to 2020 as print media continue to face strong pressure from online publications. Strong competition is expected for salaried editing jobs because many people want to work in the media industry - Writer Jobs and Editor Jobs
Earnings
The median annual wage of writers and authors was $55,420 in May 2010. The median wage is the wage at which half the workers in an occupation earned more than that amount and half earned less. The lowest 10 percent earned less than $28,610, and the top 10 percent earned more than $109,440.

Median annual wages for salaried editors were $51,470 per year, or $24.75 per hour in May 2010. The median wage is the wage at which half the workers in an occupation earned more than that amount and half earned less. The lowest 10 percent earned less than $28,880, and the highest 10 percent earned more than $96,800.
Education and Qualifications
A bachelor's degree or higher is typically needed for a job as an author, writer, or editor. Because writing skills are essential in this occupation, many employers like to hire people with degrees in communications, journalism, or English, but those with other backgrounds and who can demonstrate good writing skills may also find jobs as writers. Writers who want to focus on writing about a particular topic may need formal training or experience related to that topic. For example, textbook writers and fashion editors may need expertise in their subject areas that they acquired either through formal academic training or work experience. The Internet and other media allow some people to gain writing experience through blog posts, text messages, or self-publishing software. Some of this writing may lead to paid assignments based upon the quality of the writing, unique perspective, or the size of the potential audience, without regard to the absence of a degree Writer Jobs and Editor Jobs

This occupation offers many opportunities for part-time work and is especially appealing to students,retirees, self publishing workers,and others seeking to supplement their income. However,most of those selling big-ticket items work full time and have substantial experience.
Writer Jobs Related Links

Information Source: Bureau Of Labor Statistics at http://www.bls.gov Writer Jobs and Editor Jobs
Back to top of the page
Back From Writer Jobs to Marketing Careers Page
Back To For Your Dream Career Home Page
Copyright ©2006-2020 For-Your-Dream-Career.com