Jobs for Seniors of Maturing Population
A Potential Home Based Business Opportunities


Jobs for Seniors
An older population means potential customers for many businesses that can be run from home. Bodywork, massage therapy, daily money management will grow along with other ...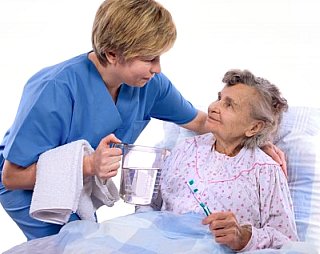 Jobs for Seniors On Maturing Population
Daily Needs
Daily Money Management - Jobs for Seniors
Although older adults are able to live independently longer, many need assistance with tasks such as making bank deposits; paying bills; balancing checkbooks; reconciling bank, credit card, and charge account statements; organizing taxes and other paperwork; and filing medical claims. This business has grown from the fact that adult children often no longer live in the same community as their parents, and even when some do, they're too busy to help manage their parents' day-to-day financial affairs. Click the link here for detail information.





In-home, non medical caregivers provide these services, as well as much needed companionship. House cleaning is especially important, because many seniors lose their visual acuity and simply can't see dirt in kitchens and bathrooms that would appall them if they could. These services enable elders to continue to live in their own homes, avoiding placement in nursing homes. Jobs for Seniors




Also, because of the growing size of the senior market, research and development is creating new products and medical technology that should enable more elders to live at home with the assistance of people who lend a helping hand and in the process help control health care costs. Training as a nurse's aid is helpful for this work. Detail information is at National Alliance for Caregiving.


In-home health care is a separate service that is typically operated on a larger scale that can be done from home; however, smaller in-home health care providers in rural areas are sometimes home based. In-home health care is usually paid by Medicare or Medicaid, but sometimes families pay for in-home health care directly. Visit National Association for Home Care and Hospice for further detail.




The American Personal & Private Chef Association.




Pet Services Senior love their pets, and research has proved pets are healthy for them. For example, seniors with dogs go to the doctor less, have lower triglyceride and cholesterol levels, and engage in conversation and social interaction. Thus, seniors are frequent customers for pet sitters and other pet services such as dog and cat training, mobile pet grooming, non anesthetic dental cleaning, pet transportation, and pooper-scooper services. More information at Pet Products and Pet Services.
Professional Services
Special Services
National Association of Senior Move Managers.




Certified Financial Planner Board of Standards, Inc, which offers a Chartered Retirement Planning Counselor, and the International Foundation for Retirement Education The International Foundation for Retirement Education® (InFRE)offers a Certified Retirement Counselor(CRC)designation to financial planners and individuals with human resource and finance work experience in corporations or government. Jobs for Seniors




Jobs for Seniors


Most tour operators find niches - novel and unique tours or subjects focused on food, art, history, or other special interests, sometimes exotic, that require particular knowledge and expertise in order to create a satisfying tour. Unlike travel agents, who are in an increasingly difficult field, tour packagers generally do not sell tickets to their customers; they either pay for the transportation such as renting a bus, which is included in the tour package, or the customers make their own travel arrangements. The tour package consists of the itinerary, hotel accommodations, food, and guide services. Resource: United States Tour Operators Association(USTOA)has a client insurance program. Visit the United States Tour Operators Association (USTOA).




Beacon Hill Village - Central Boston
---
Resource of Jobs for Seniors:Home-Based Business For Dummies (For Dummies (Business & Personal Finance)) - Jobs for Seniors
Jobs for Seniors
To Home Based Business Ideas from Jobs for Seniors
To For Your Dream Career Home Page
Copyright ©2006-2017 For-Your-Dream-Career.com