Public Relations Specialists
The Best Job Position For College Graduate


Public Relations Specialists held about 272,300 jobs in 2020. The largest employers of this positions were as follows:
Educational services; state, local, and private 13%
Advertising, public relations, and related services 12%
Government 10%
Business, professional, labor, political, and similar organizations 9%
Public relations specialists work for a variety of organizations, including schools, media buyers, and professional associations. They usually work in offices, but they also deliver speeches, attend meetings and community activities, and occasionally travel.
U.S. BUREAU OF LABOR STATISTICS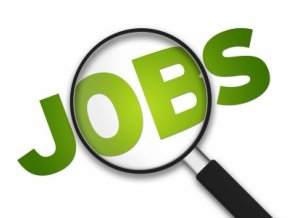 EMPLOYMENT
Organizations will continue to emphasize community outreach and customer relations as a way to maintain and enhance their reputation and visibility. Public opinion can change quickly, particularly because both good and bad news spread rapidly through the Internet. Consequently, public relations specialists will be needed to respond to news developments and maintain their organization's reputation. The use of social media also is expected to create opportunities for public relations specialists as they try to appeal to consumers and the general public in new ways. Public relations specialists will be needed to help their clients use social media effectively.

JOB OUTLOOK
Employment of public relations specialists is projected to grow 11 percent from 2020 to 2030, faster than the average for all occupations. About 29,200 openings for public relations specialists are projected each year, on average, over the decade. Many of those openings are expected to result from the need to replace workers who transfer to different occupations or exit the labor force, such as to retire.

JOB PROSPECTS
Keen competition likely will continue for entry-level public relations jobs, as the number of qualified applicants is expected to exceed the number of job openings. Many people are attracted to this profession because of the high-profile nature of the work. Opportunities should be best for college graduates who combine a degree in journalism, public relations, or another communications-related field with a public relations internship or other related work experience. In addition to job growth for other reasons, opportunities should come from the need to replace public relations managers and specialists who retire or leave the occupation. Competition for entry-level jobs will likely be strong.

EARNINGS
The median annual wage for public relations specialists was $62,800 in May 2021. The median wage is the wage at which half the workers in an occupation earned more than that amount and half earned less. The lowest 10 percent earned less than $37,020, and the highest 10 percent earned more than $124,620.
In May 2021, the median annual wages for public relations specialists in the top industries in which they worked were as follows:

Advertising, public relations, and related services $69,170
Government $67,270
Business, professional, labor, political, and similar organizations $64,430
Educational services; state, local, and private $61,860
                                        Public Relations Specialists 
                                              Related Informations
The Public Relations Society of America (PRSA)
Chartered in 1947, the Public Relations Society of America (PRSA) is the world's largest and foremost organization of public relations professionals. PRSA provides professional development, sets standards of excellence and upholds principles of ethics for its members and, more broadly, the multi-billion dollar global public relations profession. We also advocate for greater understanding and adoption of public relations services, and act as one of the industry's leading voices on the important business and professional issues of our time.
PRweekJobs
PRWeek epitomizes the modern business publishing brand, spanning online, print, events, and social media, incorporating a paid-for content strategy and gated website. Launched in November 1998, it is the essential title for PR professionals in the US.
Weber Shandwick
Weber Shandwick is a leading global public relations agency with offices in 81 countries around the world. The firm's success is built on its deep commitment to client service, our people, creativity, collaboration and harnessing the power of Advocates - engaging stakeholders in new and creative ways to build brands and reputation ...
Ketchum
A communications innovator with more than 100 offices and affiliates in 67 countries worldwide, Ketchum ranks among the largest global public relations consultancies, and leads the industry in the U.K. and continental Europe as Ketchum Pleon. With global expertise ranging from Brand Marketing to Corporate Communications, from Healthcare to Food ...
---
Source Information of Public Relations Job: http://bls.gov

To the top of Public Relations Job
Back From Public Relations Job to Marketing Careers
Back to For Your Dream Career Home Page
Copyright ©2006-2023 For-Your-Dream-Career.com