Massport Opportunity


Massport Opportunity - The Massachusetts Port Authority operates Boston Logan International Airport, the Port of Boston, Hanscom Field and Worcester Regional Airport. Massachusetts Port Authority is a financially self-sustaining public authority whose premier transportation facilities generate more than $8 billion annually, and enhance and enable economic growth and vitality in New England.
Massport Opportunity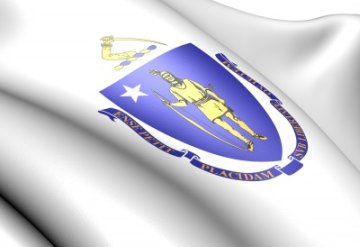 Massport Opportunity
Job Openings
Department: Capital Program & Environmental Affairs
Coordinates activities and performs administrative and receptionist duties within the Capital Programs Department to ensure efficient operations.Performs administrative and receptionist duties for Capital Programs staff as assigned.Assists with development & execution of special projects in conjunction with the Environmental Unit.
Department: Aviation Department
Serves as Aviation Energy Manager in the Technical Services department and advises Facilities Department Managers  issues relating to energy management including, but not limited to, electrical energy, natural gas and water conservation, mechanical, HVAC and electrical systems efficiency and reliability.
Department: Human Resources
The Benefits Specialist position is an exciting opportunity to join a fast-paced and dynamic transportation agency.  The Benefits Specialist will play a key role on the Benefits & Wellness team which is responsible for managing, interpreting and communicating benefit plans and policies as well as corporate wellness initiatives.
Department: Human Resources
The Human Resources Assistant position is an exciting opportunity for a candidate to gain HR experience while working for a dynamic and fast-paced transportation agency. This position is ideal for a recent college graduate who is interested in expanding their skills and abilities within the HR arena.
More Information 
Work with Massport 

18,000 people employed at Massport facilities, 95% fo jobs are held by Massachusetts residents. $43,000 is the average annual income from jobs at Logan Airport. Today, companies at Massachusetts Port Authority facilities employ more that 18,000 people. As many as 100,000 private sector jobs in the region are either directly or indirectly supported by this company and developments. All told, activities contribute almost $8.7 billion to the local economy and nearly $670 million in tax revenue to state,local and federal governments. - According to CEO Craig P.Coy and Chairman John A.Quelch Massport Opportunity
At the heart of any regional economy are the unique leading industries that power the economy and define the local job market. Greater Boston's leading industries support half of all the jobs in the region. Together, the five leading industries employed more than 720,000 people in the region in 2004 and sustained more than 100,000 additional jobs in supplier industries.
Connections to the global economy begin at Logan International Airport. More than 26 million passengers passed through Logan Airport's doors in 2004, and with 4.2 million international passengers, Logan Airport is one of the nation's busiest international gateways. Logan offered direct flights to 27 international and 72 domestic destinations. In 2004, activities associated with Logan Airport pumped an average of $19 million a day into local economy. From airport-based businesses,such as the airlines and hotels, to the many support industries needed to maintain airport operations, the impact of Logan's economic benefits is felt statewide and beyond.
In 2004,the Port of Boston handled 1.5 million tons of cargo,connecting business with new opportunities and local residents with the products they need, with an emphasis on keeping shipping costs competitive. Cruiseport Boston hosted 95 vessels carrying about 200,000 passengers in 2004, supported 2,247 direct jobs,$33.4 million in state and local taxes, and $449.3 million in total annual economic impact.
Search Massport Jobs Opportunities
A New England's Premier Full-Service Corporate and General Aviation Facility. 179,609 civilian aircraft operations connected individuals and businesses to countless opportunities. Hanscom generates significant economic impact and supports 462 direct jobs,$9.6 million in state and local taxes, $65.4 million in local purchases and $180.6 million in total annual economic impact.Massport Opportunity
Copyright ©2006-2022 For-Your-Dream-Career.com