Jobs in Medical Cover Letter Example
A Key Sales Accomplishments 


Jobs in Medical Cover Letter Example
Notice how Jennifer opens with key sales accomplishments and then moves on to more discipline-related accomplishments. Physical Therapist Cover Letter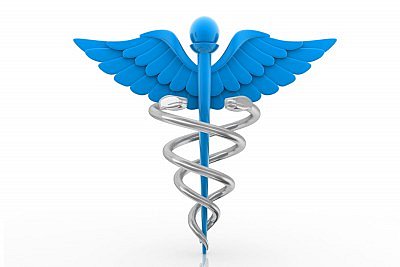 Jobs in Medical
Cover Letter Example

JENNIFER A.LARCOM
32 Ocean Drive,
Avalon,NJ 08005
(609)555-5555

January 14,2003

Mr.John Kroll
Vice President of Sales
Barr Laboratories
2 Quaker Road
Pomona,NY 10970

Dear Mr.Kroll:
Do you have a need for an experienced medical/pharmaceutical sales specialist with an award-winning track-record in revenue development,relationship management,product launches,and training?

As a medical/pharmaceutical account manager and area trainer,managing a $5.5 million New York metro-region territory, I offer quantifiable expertise directly related to an eighteen-year background with Beecham Laboratories,a Fortune 200 leader in health care solutions.
In recent years, I have produced over $18 million in sales in only 48 months,have attained three Beecham "Quota Buster" awards,and have been appointed to Beecham's prestigious "Presidential Team." Customers appreciate my extensive product knowledge,training abilities,and thorough follow-up. Beecham has recognized my creative marketing,innovative product launches,and comprehensive new-hire mentoring.
HealthCare Careers
Jobs in Medical Cover Letter
---
                                Jobs in Medical Cover Letter Example
Representative accomplishments in specific medical/pharmaceutical areas include:

Anesthesia
Instrumental in converting ten hospitals to Ultane, a $180/bottle inhalation gas replacing a $20/bottle product. Strategized and implemented creative methods to out-compete big budget companies,create brand awareness,and clearly demonstrate benefits and return-on-investment.

Pharmacy/Nursing
Converted 1005 of accounts of Addvantage, an innovative mixable drug delivery system that replaced a traditional, less effective admixture system. Overcame issue of additional acquisition costs by demonstrating product's savings in labor costs and dramatically reduced medication waste.

Nursing/Surgery
Introduced,educated,and converted 100% of hospital accounts to Beecham's leading-edge PCA(Patient Controlled Analgesic)system. Overcame major resistance in urban area hospitals regarding drug abuse misconceptions,and demonstrated product's many cost savings and patient satisfaction/therapy benefits.

Pharmacy
Launched and sold Beecham's new,generic One Choice Injectable to 100% of accounts while competing with multiple companies selling a similar generic line:
Jobs in Medical Cover Letter
Materials Management/Nursing
Sold Beecham's needleless IV connection/protection systems to all Beecham accounts and three competitive accounts. Packaged concept with training and consultation to improve efficiency and compete against competitor's systems.

Proprietary Co-marketing Participate in leading-edge co-marketing/sales partnerships with Upjon,Hoechst Marion Roussel,and Purdue Pharma t replace existing medical practices with more effective proprietary anti emetic,oncology,and pain management therapies.

Selling to,and servicing the needs of,urban,suburban,and acute care facilities,I interface with decision-makers from the "basement to the boardroom" - Hospital Administrators,Directors of Pharmacy,directors of Materials Management,Quality Assurance Professionals,Central Supply Supervisors,Bio-medical Managers,Nursing Supervisors, and specialists of all descriptions.pharmaceutical Cover Letter
Jobs in Medical Cover Letter
---

As is common in the industry, I manage my territory from a non-corporate satellite location,where I must be self-directed and personally accomplish all aspects of sales,sales support,marketing,and in-service/new-hire training. This type of sales requires complete organization,many eighteen-hour days,and total dedication to sales goal achievement and customer care.

Maintaining a totally current expertise is my passion. I regularly update my medical,sales,and computer knowledge through continuous professional development,including 26 Beecham-sponsored certification courses and 21 credits in registered nursing program courses at Brookdale Community College.I hold a Bachelor of Arts and a Paralegal certificate from Monmouth College.

Facing challenging responsibilities with creative dynamism centered on innovation and profit is my fundamental focus. I'd like to meet and discuss the ways in which I can contribute my experience and energy to Barr Laboratories' bottom-line. I will phone next week, and look forward to speaking with you.
Sincerely,

Jennifer A.Larcom
Copyright ©2006-2023 For-Your-Dream-Career.com