Industrial Sales Cover Letter
A Cover Letter Example for Industrial Sales Jobs


Industrial Sales Cover Letter
Lots of strong, high-powered verbs are used throughout the letter to signify action. Expressing confidence in your Cover Letter will make the reader take notice.This Cover Letter Example provides you with one page resume and one page cover letter. Click the link to get the Industrial Sales Resume Page.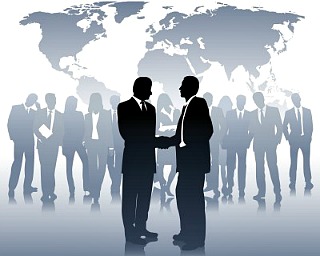 Scott Horton
6633 Galbraith Drive
Milwaukee, Wisconsin 77665
(555)553-6655
To the Director of Personnel:
As you looking for a highly motivated, goal-oriented Sales Representative to become a leader in your organization? I am confident that, with my strong sales and client relations skills, I can significantly contribute to your team of professionals. For your review, I have enclosed a personal resume which will provide you with details concerning my credentials.

In addition to a Bachelor of Science in Business Administration from Wisconsin University, I also possess more than 8 years of experience in sales. My areas of qualifications and expertise include the following:
Proven track record of success in sales with outstanding sales skills and ability to develop and build territories to achieve maximum profitability.
Extremely client relations-oriented with strong skills in establishing and maintaining an exemplary network of business associates as a result of extensive interaction and strong communication skills.
Style which exhibits maturity, leadership, teamwork and the ability to interact with all types of individuals and all levels of management and personnel.
Proven ability to define issues, propose solutions and implement changes.
Demonstrated leadership, communication and negotiation skills.

I sincerely believe that, with my experience and career aspirations, I would be an asset to your organization. I would like to request a personal interview at your earliest convenience so we can discuss ways that I can contribute to your company goals.

Thank you in advance for your time and consideration. I look forward to speaking with you soon.

Sincerely,
Scott Horton
Industrial Sales Cover Letter Source from: Sales & Marketing Careers by Chuck Cochran and Donna Peerce.
---
                             Industrial Sales Cover Letter Related Pages
Industrial Sales Cover Letter
Copyright ©2006-2023 For-Your-Dream-Career.com