Executive Sales Manager Cover Letter
For Sales & Marketing Manager


This Executive Sales Manager Cover Letter
This cover letter example show you an effective way to network with companies. If this person doesn't have a need for you in his company but knows of a company that does, he will pass on your resume. This cover letter is one page resume and one page cover letter linked each other. Click this link to read Executive Sales Manager Resume Page
Executive Sales Manager Cover Letter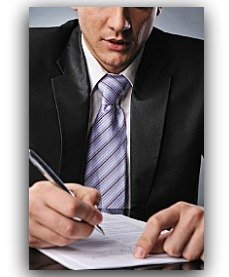 Carrie Marshall
1800 Thoroughbred Court
San Antonio,Texas 78248
(210)999-0909
Mr.John Henson
CEO and Director of Marketing
2983 Highlands Avenue
Westward Manufacturing
Redmond, Washington 98021

Dear Mr.Henson:
If you or anyone you know of could use a multilingual, multi-talented Executive Marketing and Sales Management professional with more than 20 years of experience in International Marketing, Sales, Contracts and Materials Management experience, please pass my resume on to them or call me.

My areas of qualifications and expertise include the following:
Multi-talented, multilingual Executive in International Marketing, Sales, Contract and Materials Management.
More than 20 years of experience planning, building, and leading integrated sales, marketing and management operations for international companies.
Demonstrated abilities in all facets of international sales and marketing, which involves extensive contract negotiations with European and U.S. companies.
Fluent in English, Italian, French and knowledgeable of Spanish.
Highly successful in analyzing, planning, organizing and negotiating new business opportunities.

I will be calling you within a couple of days to arrange a personal meeting so we can discuss employment opportunities.

Thank you in advance for your time and I look forward to speaking with you soon.

Sincerely,
Carrie Marshall
How To Become an Executive Sales Manager
Executive sales managers lead a sales team by providing guidance, training, and mentorship, setting sales quotas and goals, creating sales plans, analyzing data, assigning sales territories, and building their team. Their primary function is to offer goods and services to customers so their companies can turn a profit. Executive sales managers are responsible for a variety of tasks. Beyond maintaining their own book of clients, they play a critical role in the success and development of their sales rep by supporting project fulfillment, monitoring the competitive landscape, and analyzing overall performance metrics.
A high school diploma or G.E.D is what most employers require. However, a bachelor's in marketing and business-related field may be given preference. Proven work experience in sales and management of over five years is essential as well. With regards to salary, the average hourly wage is $59.25. This amounts to over $123,000 annually. The career is projected to experience 5% growth in the coming years. There is more than meets the eye when it comes to being an Executive Sales Manager. For example, did you know that they make an average of $65.06 an hour? That's $135,334 a year! Between 2018 and 2028, the career is expected to grow 5% and produce 20,600 job opportunities across the U.S. Executive Sales Manager Cover Letter
Article by www.zippia.com
Cover Letter Examples For Jobs at All Levels


Sample Cover Letters for Jobs at All Levels
Cover Letter for Pharmaceutical Sales Marketing
Pharmaceutical Cover Letter
Brand Marketing Sales Cover Letter
Cover Letter for Entry Level Marketing
Cover Letter for Executive Sales Manager
Cover Letter Healthcare Marketing Professionals
Cover Letter for Administrative Assistant
Restaurant Manager Cover Letter
Cover Letter for Catering Sales Manager
Cover Letter for Sales Manager
Cover Letter for Industrial Sales
Cover Letter for International Sales
Cover Letter for Import Export Manager
School Principal Cover Letter
Teacher Cover Letter
Teacher Cover Letter(2)
Cover Letter for Engineering Technician
Cover Letter for Teaching Position
Cover Letter for Executives
Cover Letter for Human Resource Director
Cover Letter for Medical Position
Cover Letter for Airport Position
Cover Letter for Referral
cover letter for networking
Cover Letter to executive recruiters
Follow Up Letter To a Phone Meeting
Hiring Proposal Letter
Physical Therapist Hiring Proposal Letter
101 Best Cover Letters Book Reviews
The Only Cover Letter You Will Ever Need
---
Executive Sales Manager Cover Letter
Copyright ©2006-2023 For-Your-Dream-Career.com