Marketing Cover Letter Sample
A Cover Letter For Brand Marketing Sales


Marketing Cover Letter Sample
Brand Marketing Sales Cover Letter - Good opening by asking for advice, not a job. Also provides the reader with relevant background on the networker. In the middle paragraph he shows his strong accomplishment that would grab employer's attention. When applying for your first position in marketing, make sure to include in your cover letter any previous experience that highlights your related skills and abilities, and builds upon your resume. Marketing Cover Letter Writing Tips
   Marketing Cover Letter
For Brand Marketing Sales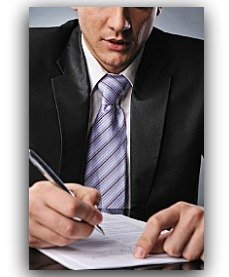 Phillip Jackson
1032 Old County Road, St
Petersburg, Florida 33702
814-555-5678

August 10, 1998
James Hawthome
Megamanufacturer,Inc.
8507 Mega Square West
Cincinnati, OH 45212



Dear Jim:
May I ask your advice and assistance?

As you know, for the last eight years I've been continuously challenged with new marketing assignments for Superskin and I've delivered impressive sales and profit gains for all of the brands I've managed. However, now that Tracy has begun serious gymnastics training at Cincinnati Gymnastics Academy, Wendy and I would prefer to relocate to your area to minimize the separation.

Jim, since you know my abilities and potential to contribute, would you take a moment to think about people I can contact at large manufacturing/consumer goods businesses in the Cincinnati area? I'm confident that I can bring to my next employer the same strong results I delivered for Superskin:
Improved both sales and profits for several of the company's signature brands(Superskin skin creams, Ladyfair makeup, and BabySkin).
As Brand Manager for the entire BabySkin brand, led the brand's first sales growth since its acquisition 10 years ago.
Led the tumaround of Ladyfair's teen products, increasing sales 15% and profits $22 million.

In addition to any contacts you can suggest, I would greatly appreciate your insight with regard to the Cincinnati job market. To assist you in evaluating appropriate contacts and suggestions, I have enclosed a resume and offer the following important elements for my next position:
Leadership of a large-scale marketing initiative, preferably in the consumer goods industry.
The opportunity to have a significant, positive impact on the organization and its growth and direction.
Focus on overall market strategy as opposed to "quick fixes"(though I certainly have the background to pull these off and would be glad to offer my insight to a company facing such a challenge).
An organization that values its resources, especially people.

Thanks, Jim. I look forward to hearing your suggestions. I will follow up with a phone call to your office next week and I hope I can take you to lunch on my next visit to Cincinnati.

Sincerely,

Phillip Jackson

enclosure
                                      Marketing Cover Letter Sample
                          Cover Letter Examples for Jobs at All Levels
---
Marketing Cover Letter Sample
Copyright ©2006-2023 For-Your-Dream-Career.com