IRS Careers
Opportunities at Internal Revenue Service


IRS Careers
The Internal Revenue Service is the revenue service of the United States federal government. The agency is a bureau of the Department of the Treasury, and is under the immediate direction of the Commissioner of Internal Revenue. The company is responsible for collecting taxes and the interpretation and enforcement of the Internal Revenue Code. At the this company, you have a variety of opportunities to become all kinds of professionals, paraprofessionals, and administrative workers — plus seasonal jobs in many cities across the US.IRS Careers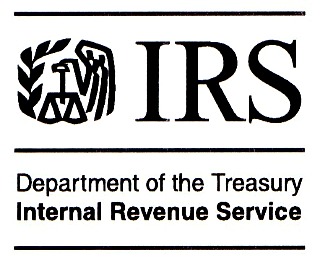 ---
                    IRS Careers - What Types of Jobs Do They Offer?
Appeals Officer (Job Series 0930)
Artificial Intelligence Analyst
Attorney (Job Series 0905)
Computer Research Analyst (Job Series 0301)
Computer Specialist/Information Technology Specialist (Job Series 2210)
Contact Representative (Job Series 0962)
Engineer (Job Series 0801)
Human Resources Specialist (Job Series 0201)
Internal Revenue Agent (Job Series 0512)
Internal Revenue Officer (Job Series 1169)
Mathematical Statistician (Job Series 1529)
Operations Research Analyst (Job Series 1515)
Policy Analyst (Job Series 0301 & 0343)
Program Analyst (Job Series 0343)
Program Evaluation and Risk Analyst (Job Series 0301)
Special Agent (Job Series 1811)
Statistician (Job Series 1530)
Tax Compliance Officer (Job Series 0526)
Tax Examiner (Job Series 0592)
Tax Law Specialist (Job Series 0987)
Tax Specialist (Job Series 0526)
Executive Officer (Job Series 0301)

There are a few things you should know before you begin the application process. The first is that most of their positions require specific education and skills. So you need to make sure you have the qualifications to do the job before you take the next step. Next, you will need to provide proof of your US citizenship. You'll also have to successfully pass a fingerprint check and a tax compliance check of prior years. Additionally, most of their positions involve an interview, and some require testing and a background check. The details on whether or not your chosen position requires those components can be found on its related job vacancy announcement on USAJOBS.

As an important part of the application process, we'd like to encourage you to meet with a Recruiter at one of our events. We're always creating new programs and opportunities to assist you, so it could be your best way to stay current on all we have to offer. Plus, you can apply for one of our career positions while you're there — or at any time. In fact, if you're a high school student, discussing your plans and ambitions with a Recruiter will help you discover why they built their career at the company and what skills and background they're looking for at the event. Please note, if you're a college senior, we suggest you wait to apply at the start of your fall semester. IRS Careers

The company makes reasonable accommodations for all qualified applicants or employees with physical or mental disabilities in accordance with law. IRS executives, managers, and supervisors are committed to creating a positive work environment that encourages employees with disabilities to maximize and reach their full potential. Review our Reasonable Accommodation Procedures Guide
                                       IRS Careers Opportunities
---
Source information of Internal Revenue Service Careers: Internal Revenue Service
Copyright ©2006-2023 For-Your-Dream-Career.com