Jobs in Education
And Higher Education Job


Jobs in Education
Employment in education, training, and library occupations is projected to grow 10 percent from 2020 to 2030, about as fast as the average for all occupations. About 920,500 new jobs are projected to be added from 2020 to 2030. Student enrollment is projected to increase; therefore, postsecondary teachers and preschool, elementary, and secondary school teachers will be needed to meet the demand. Education, training, and library occupations, however, are affected by state and local budgets, and budgetary restrictions may limit employment growth.
The median annual wage for education, training, and library occupations was $57,220 in May 2021, which was higher than the median annual wage for all occupations of $45,760.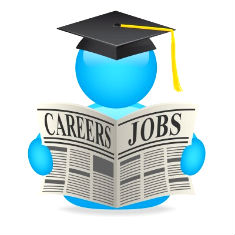 Education Administrators
Jobs in Education - Education Administrators held about 178,800 jobs in 2020. Employment of post secondary education administrators is expected to grow by 8% from 2020 to 2030.Median pay $96,910 per year or $46.59 per hour in 2021. School Administrator Jobs
Teacher Assistants
Teacher assistants held about 1306,300 jobs in 2020. Many worked for public and private educational institutions. Child care centers and religious organizations employed most of the rest. Job opportunities for teach assistants vary significantly by geography. Opportunities should be better in the South and West, which are expected to have rapid increases in enrollment, and in urban schools, which often have difficulty recruiting and keeping teacher assistants. Median pay $29,360 per year in May 2021.
                                          Jobs in Education 
Kindergarten Elementary Middle School and Secondary School Teacher

Kindergarten, elementary school teachers instruct young students in basic subjects in order to prepare them for future schooling.Kindergarten and elementary school teachers typically instruct students in several subjects throughout the day. Teachers may escort students to assemblies, recess, or classes taught by other teachers, such as art or music. While students are away from the classroom, teachers plan lessons, grade assignments, or meet with other teachers and staff. Bachelor's degree is required and the Median pay was $61,350 in May 2021

Librarians and library media specialists help people find information and conduct research for personal and professional use.Additional teachers worked as unpaid volunteers. Many of the jobs are Federally funded, with additional funds coming from State and local governments. The majority of these teachers are employed by the educational services industry. Master's degree is needed. Median pay was $61,190 in May 2021.

Jobs in Education - Preschool teachers, except special education Preschool teachers Instruct preschool-aged students, following curricula or lesson plans, in activities designed to promote social, physical, and intellectual growth.Held about 391,670 jobs in 2020.Employment of preschool teachers is expected to grow by 25 percent from 2020to 2030, faster than the average for all occupations. It is widely accepted that early childhood education is important for a child's intellectual and social development. As a result, there has been increasing demand for preschool programs, which is expected to create demand for preschool teachers.50% Median pay was $30,210 per year or $14.52 per hour in May 2021.

Jobs in Education - Postsecondary teachers held 199,020 jobs in 2020. Employment of postsecondary teachers is expected to grow by 17 percent from 2020 to 2030, about as fast as the average for all occupations. Growth is expected as enrollments at postsecondary institutions continue to rise. Median pay in May 2021 was $78,160 per year.Jobs in Education
---
Source Information:www.bls.gov
Copyright ©2006-2023 For-Your-Dream-Career.com