Food Jobs
Your Culinary Career


Food Jobs - Your Culinary Career
There are more than 900,000 restaurant locations in the United States, and the industry provides jobs for more than 12.2 million employees. Whether you are interested in science or supermarkets, in engineering, accounting, human relations, or flower arranging for fancy parties, in cookbook reviewing or judging cooking contests, there is a job in the food field for you. Or you can dream up something that has never before been done and make it happen.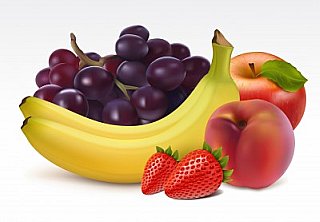 For All Food Lovers
Irena Chalmers - A well-known Food Jobs author, once asked her students to tell her something about themselves that would surprised her. A student responded by saying,"I want to be a rock star." She couldn't help him become a great musician, but instead she suggested he find a job as a personal chef for his favorite rock group. He did. When he cooks something good for rock group to eat, they sometimes let him play with them. He finally found himself a really cool job. He had the courage to offer his food knowledge and the leader of the band was happy to give him a seat on the bus.

She had another Korean culinary career student whose English-speaking ability did not quite match his exemplary cooking skills found work as a private chef at the Korean Embassy in Washington,D.C. The diplomats were delighted to have "home-cooked" food prepared by someone who spoke their language.

These are examples of using your knowledge, experience, and passion to find your perfect Food Jobs. Unfortunately, many people don't really know there were possibilities out there, and if they had, they wouldn't know where to begin to apply for such positions. Even experienced food professionals are largely unaware of the dazzling range of career paths that will enable them to find work that is interesting, challenging, and fulfilling.
The Possibilities in Food Industry Jobs
There is always plenty of work to be found in restaurants, but for food lovers, you could explore other opportunities and possibilities.
Have you thought about becoming a private chef for a movie star, a sports hero, or a television anchor.
Can you imaging you are a literary agent, but it's your food related job.
A cheese-shop owner or a bed-and-breakfast owner
A food-travel writer
A radio interviewer, publicist
A food-trends researcher
A bartender, recipe tester, artisanal bread baker, wedding-cake designer
A cooking-school teacher, media trainer, or any one of literally hundreds of other ways to earn a living in the food world.

Does the idea of having 38 different types of grape flavor available in a powder or liquid form excite you? Are you comfortable with meticulous measuring and recording? If so, product development could be the career for you.

Obesity Researcher is another in demand food related job. Weight-loss clinics offer food professionals the opportunity to guide clients into more healthy eating patterns by conducting counseling and cooking classes. Food Jobs

Want to become a caterer? The $5 billion catering business has enjoyed a 20% increase in sales in the last decade. Hotels, restaurants, country clubs, charter yachts, and even airlines represent catering opportunities. Food Jobs
Food Jobs Related Information
Food Careers Your dream careers at Wegmans who is Ranked #3 on FORTUNE magazine's 2010 list of the 100 Best Companies to Work For.

Northeast Center for Food EntrepreneushipThe food business start-up steps outlined include: the product, business planning, labels, market decisions, and production.

Can I Sell My Home Preserved Food? Resource for starting your own preserved foods business.

The American Personal Chef Association has led the way for this emerging industry by establishing a number of services, including the valuable Find a Personal Chef in Your Neighborhood referral network.

Catersource Magazine is the leading industry resource that delivers critical products,news,and educational information to professional caterers. Food Jobs
Copyright ©2006-2023 For-Your-Dream-Career.com