Free Sample Resume Catering Assistant


Sample Resume Catering Assistant - This is a clean and easy to read resume with focused object to draw reader's attention. The overall layout is well spaced and organized. The employment experience used to emphasize an important element of the hospitality industry. Caterers prepare and serve large amounts of food at events. Their duties include creating menus, handling special requests, working on mobile food preparation stations, ensuring that health and safety regulations are respected and setting tables. Employers select candidates who showcase in their resumes dexterity, time management, food preparation and storage skills, teamwork, and a good sense of taste and smell. Many Caterers have followed the courses of a trade school and some candidates highlight in their resumes apprenticeships through culinary schools. WWW.JOBHERO.COM Sample Resume Catering
Sample Resume Catering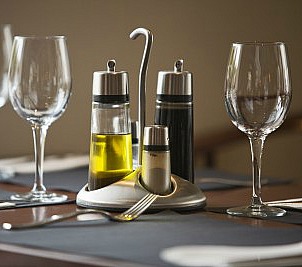 Marvin P.Dunn
650 Eastern Ave
Wall Township,NJ 07719
908-555-5195

OBJECT
To productively contribute well developed customer relations and marketing skills to a challenging catering position in the hospitality industry.

DEMONSTRATED STRENGTHS
Successful experience with the diverse public in areas of sales and services
Commended for ability to resolve problems and enhance satisfaction
Skilled at planning,coordinating,training and monitoring programs
Posses many traits of an effective communicator

EDUCATION
University of Houston - Houston,TX
Conrad N.Hilton College of Hotel and Restaurant Management Hospitality Management

Employment Experience
Four Seasons
Management Intern: train in a management capacity at various food and beverage outlets and conference services in order to develop versatility as well as gain a greater understanding of the interdepartmental cooperation necessary to uphold the company tradition of providing unsurpassed service to groups and leisure travelers in a unique resort environment Sample Resume Catering Assistant
Liquid Innovations
Marketing Representative: collaborate with selected wine and spirit distributors and retailers to creatively promote new products and strategically cross-market existing brands by providing product knowledge for staff or private parties in premier food and beverage outlets
University of Houston
Administrative Assistant: purchasing office supplies,shipping pertinent documents and items. Assisting professors in preparation of academic forums.Reserve meeting space and coordinate food and beverage service to functions,update confidential academic records and prepare students for counseling. Serve as an initial point of contact for department
Versash
Assistant Social Coordinator: establish mutual relationship with local promoters and entertainment venues. Consult with chef to develop specialized menus, organize and supervise service staff,make all necessary arrangements for VIP guest

Warwick
Concierge: support guest service staff to ensure consistent execution of service standards,intuitively anticipate and facilitate guests needs. Assist sales and catering department in providing site tours and coordinating all traveling,shipping,communication,and entertainment needs of groups and executive staff members.
Enterprise
Management Trainee: effectively develop and maintain working relationship with key accounts and auxiliary vendors to maximize profitability. Regularly monitor and assess inventory as well as profit and loss. Communicate information in a concise, thorough manner and skillfully close negotiations. Work in conjunction with hotels,travel agencies,corporations and other organizations in order to secure travel needs of elite and international clients Sample Resume Catering Assistant
Corporate Catering
Service Captain: serve as point of contact for clients, communicate with vendors for additional services and billing. Create service plan for events,organize setup and cleanup of functions,supervise event staff.
---
                                  Sample Resume Catering Assistant
                                     Resumes For Jobs At All Levels
---
Sample Resume Catering Assistant for Catering Jobs
To the Top
Back to Main Sample Resume Category from Sample Resume Catering
Copyright ©2006-2023 For-Your-Dream-Career.com