Finance Director Resume Sample
A Sample Resume for Finance Director

Finance Director Resume Sample
Executive-level resume with emphasis on skills by key Competencies. Also Professional Experience indicates very strong professional background and achievements that grab employer's attention. An easy access to specific skills and abilities. Financial Analyst Resume Example
Finance Director Resume Example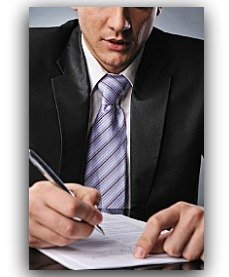 ---

Key Competencies:

Facilities Management
Crisis Management
Financial Analysis
Group Facilitation
Perseverance
Leadership
Strategic Mindset
Integrity
Budget Development

Professional Experience:

Director of Operations & Finance
Public college prep school _______ 2007 - present
Coordinate the financial and operational affairs of the school, including budget management, payroll processing, banking relations, funds maintenance, food services, transportation services, facilities management, accounting, and purchasing. Serve as advisor to Head of School and Board of Trustees in matters of strategic management, budgeting, and financial management. Serve as ethics instructor and academic advisor to eitht 8th grade students.

senior Facility Manager
Commercial Real Estate Company - Major city _______ 2005 - 2006
Oversaw facility management and maintenance operations for 112 first-class retail centers. Located across the country, the retail centers constitute 920,000 square feet. The 2006 operating budget for the portfolio was $53.4 million, of which $4.7 million was dedicated for small project improvements. Contract position required extensive travel, contract negotiations with national vendors, and 24/7 crisis management.
Finance Director Resume Sample
---

Chief Financial Officer
Charter Public School _______ 2000 - 2005
Responsibilities included financial planning and management of annual operating budget of $16.4 million; maintenance of 210,000 square foot facility; negotiating credit vehicles with bankers; managing $24.7 million of school debt, and managing the school's payroll, purchasing, benefits, and accounting functions. Developed departmental budgets and ensured that grant and contract expenditures were appropriately allocated and in compliance with grant regulations. Served as school's grants administrator overseeing federal No Child Left Behind(NCLB) grants, Worked closely with the Board of Trustees, Chief Executive Officer/Headmaster, school principals, department heads, and state regulatory officials.

Prior to July 2002, my title was Finance Director. It was changed to Chief Financial Officer when the school severed its relationship with Company X; an educational management organization(EMO). As Finance Director, I refinanced school debt; oversaw school construction projects; participated in the school-wide budget process; and served as primary financial contact with Company X.

Town Manager Town,State _______ 1996 - 1999
Served five-member Board of Selectman and 19,500 residents in fast-growing community bisected by US Route 495. Responsible for delivery of all municipal services; preparing town-wide budget and presenting recommendations to Town Meeting; and working closely with School Superintendent to ensure proper funding to school district. Developed strong relationship with Finance Committee and Department Heads. Active member of NorthEast Solid Waste Consortium(NESWC) and vocal supporter of successful initiative to widen Route 3 North.

Town Manager Town,State _______ 1990 - 1996
Served seven-member Town Council, 16,000 residents, numerous volunteer committees, and an active economic development council. First municipal administrator to participate in Leadership State program. Active member of Regional Waste Systems,Inc.consortium and vigorous participant in legislative issues that impacted the community.

Proprietor Crisis Shelter Town,State _______ 1987 - 1990
Co-managed a crisis home for troubled teenagers. Provided temporary shelter services(60 to 90 days) to Children in Need of Services(CHINS) while court system determined long term care management plan. During this time I also held interim municipal management positions as Assistant to the City Manager in Town,State and Town Manager in Town,State.

Assistant to the County Commissioners Town,State __ 1984 - 1987
Served three-member Board of Commissioners; developed county budget that included the participation of state legislators, the County Attorney, the Registrars of Deeds and Probate, and other elected officials. Oversaw operations of county nursing home, county jail, and county social services.

Assistant to the Town Manager Town,State _______ 1979 - 1981
Served as generalist assistant in busy municipal office. Completed grant applications, prepared sections of municipal budget, and devised successful campaign to convince Town Meeting to approve a new public safety complex.

Education:

MBA, Stanford Graduate School of Business_______ 1981 - 1983
Fellowship recipient; focused on public management courses

BA,Princeton University_______ 1975 - 1979
Scholarship recipient; majored in Political Science

MA Licensure:
Certified as School Business Administrator
Finance Director Resume Sample
---
Source of Finance Director Resume Sample provided by
CHUCK COCHRAN and DONNA PEERCE
Copyright ©2006-2023 For-Your-Dream-Career.com