Import and Export Business
A Small Business But A Big Picture In Your Life!

Import and Export Business
Import Export Specialist | Import from China | Trade with China & How to Verify China Suppliers

Import and Export Business - In this page I explained further detail on careers in import export, and how to build your own business in this field. If you are looking for information of Import Export Contract Terms, just skip this page and Go To Import Export Contract Terms page.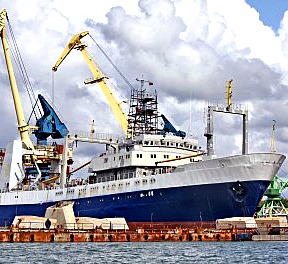 What Is an Import and Export Business

It is an action of buying and selling beyond the border of your home country, and you can you can work at your home too.

To be an importer, you build markets in your home country for suppliers overseas. Importing is a matter of having your U.S. products made cheaper overseas and selling them for a profit in the United States. Your role in your country is to bring innovative products to the market.

In an Import Export Home Business, exporter is an opposite image to importer. Importers find their customers, buyers, distributors at their homeland, whereas exporters find their customers overseas. The main role of exporters is to investigate their overseas market where the exporting products must be right in demand of target country. They should use their specialized knowledge and experience to gain the trust from their buyers for exchanging back of long term marketing occupation there - Import and Export Business

Normally speaking, exporter will face more difficult than importers. In importing, the customers are native citizens who speak your own language and live with you in the same roof of cultures. Whereas in exporting, your customers, your market and the country's nature are totally different. To build a market there, in building your Import and Export Business overseas, you are not merely conducting a short term contract, you have to persist in communicating your buyers to get information from consumer's feedback, researching the market, and developing the products line for a long run of your Import and Export business - Import and Export Business
The Benefit of An Import Export Home Business

Import Export Home Business is one of most growing industry. There are 350,000 importers in the United States bringing in some $656 billion worth of goods each year. The top 1,000 of those importers account for 61% of the total import value-some $400 billion, or an average of $400 million each. That leaves the remaining $256 billion in imports spread among 349,000 importers, or a rough average of $734,000 each in importation value. Assuming normal profit margins we can assume the "average" importer has sales of $1-2 million dollars per year, but keep in mind start-up companies are part of the set making up the average. As you can see, although relatively few huge corporations handle nearly two-thirds of all imports, for almost all importers, importing is a small business. ( according to John Wiley Spiers who has been developing trade worldwide since 1974 and published the book )How Small Business Trades Worldwide

Import from China and you have opportunities to find cheaper sources overseas and build the market in U.S. Let's assume an item costs $2.50 each in China. Plus shipping, banking, custom fees say $.50 each, the item costs $3.00 totally and transported from overseas to your warehouse ready to go to retailers in U.S. If your wholesales or independent sales representatives purchase from you at $5.00, you gain $2.00 profit. If you directly sell to your ultimate consumers at $10.00, your profit is $7.00. How much profit depends on what channels of distribution you sell to, and what price of sourcing you can get. By far china is most likely the lowerest labor country and nearly best manufacturers to get source from - Import Export Home Business

Your significant role pleased both suppliers overseas and buyers in your country. The most enjoyable part in this Import and Export business is: On one hand, you act as an importer, you place orders to your suppliers overseas, they are indeed need these orders, especially in China, these orders are a great help for thousands of people's employment. On the other hand, you act as a seller, you bring your product into the market where people in need of those goods as well. You are right in the middle of both side – in between foreign suppliers and your homeland people - those wholesales, independent sales representatives, or retailers or consumers, in your own country. Your significant role pleased both side, and you yourself, too - Import and Export Business

Multiple culture and business relationship will bring you more value than you expected in an Import and Export business. One of my buyers in New York signed a contract with me way back in 1988 when we first met in World Trade Center.( It was collapsed on Sep 11,2001) This was the first time for him importing microscopes from China. The negotiation was hard for both parties because we never had the business relations before, we just didn't trust each other. It was a hard beginning. But as a result, this buyer kept placing incessant orders from us for 15 years based on the mutual understanding and mutual benefits. Between two parties there is not merely a business partner but a long term relationship. This is the beauty of the business, it brings me more value that not money can count - Import and Export Business

Starting An Import Export Home Business as your own.To make your dream career happen. This is an opportunity. 80% of the millionaires in America became rich in their own career, and 2/3 of them are self-employed. It seems the most common career move in becoming rich is to become self-employed. If you have your passion on it, this Import and Export business will be your dream career and it would become a part of your life.
The Initial Points You Should Know About
The first thing you need to know about is whether or not you need licensing your import business. The answer is No. You don't need license for running import export home business. More details is on (Export Documents). A license is probably required to sell goods, imported or otherwise. A federal license may be required to sell some federal controlled products, for example: weapons, explosives, drugs, and liquor...etc, but the license is required to deal in the products, whether or not imported. The licenses are in actuality registrations with lawful tax collecting agencies. You are not getting a license to do business, you are registering your business to pay taxes. So actually your business is licensed by the state - Import Export Home Business

Communication and Public Relations

As you start your import export home business, you will contact overseas suppliers regarding your products. Initially you make contact with overseas companies by mail most likely, as you can't speak to them with Chinese if your suppliers are in China. Suppliers receive many letters from all over the world seeking products. These letters range in potential from serious to ridiculous, and overseas suppliers are adept at separating the serious from the silly. The first test they apply to an inquiry is the letterhead test: does this company look like it has potential to buy from us... something like that. So you should beware of doing correctly - Import Export Home Business

What products you will sell and how much you can make. You need distributing connections and know where to sell in your home country before importing procedure from overseas. Next, strictly speaking, is market study to determine what product is best for you at the small business level, and you need the initial information of price margin between overseas market and your home market. If this market study is not valid and reliable, you will fail at very beginning. How Small Business Trades Worldwide
written by John W.Spiers, he will tell you further deeply in this point - Import Export Home Business

The best place in the world to have your product made is in China by now a days. The major reasons are:
1.3 billion population country that makes the most lowest labor cost in the world, the price of the products is the most competitive.
For over two decades exportation, China is becoming a strongest manufacture-base in the world, and currently is still growing in foreign trade, they pass the test of quality products.
The Chinese government had expanded the export policy to allow not only state owned companies but also the average approved private companies doing export business. Foreigners can easily take advantage to contact to suppliers and manufacturers there. The problem is how to get there and find the trust worthy suppliers you wanted. My China Suppliers page will tell you how to find the reliable and trust worthy suppliers in China.

The parties involve in this import/export business are: overseas suppliers, or manufacturers, or government owned companies; overseas governments and bankers; domestic distributors; importers; wholesalers or retailers; carriers or forwarding companies; insurance companies...etc.

You may be quoted a price, or request a quote for importing or exporting products. You need to know the common terms like CIF, FOB, Ex-Factory, and payment, price, packing, delivery, cargo claim, insurance, government control documents, so and so. My Import Export Contract Terms page will explain to you further detail.
---
                                   Import Export Business Related
                             Opportunities For Your Dream Career
Import and Export Business
Copyright ©2006-2023 For-Your-Dream-Career.com