China Suppliers


China Suppliers - How to verify trustworthiness China Suppliers when doing import export business with them? People go to internet or browse website, hoping to get a good guy and wishing to conclude a business there. Unfortunately, many of them lost money, time, and the chances. A big big risk taken. China Suppliers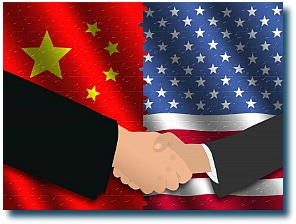 Trade with China - I created this page because a lot of people asked the same question that how to identify and verify reliable Chinese Suppliers. I break down the following key points and factors that you may better understand what you should do before entering China market. color="#000080">Get Reliable Suppliers from China
Find the Right China Suppliers
Introductions, Referrals and Word-of-Mouth Recommendations

People are doing business with those they know, specially for their international business. Same as you are seeking a job in job marketing, referral and network is the most successful way people get hired. You need to research as much as you can, find out anyone you know and ask them if they have reliable connections in China and doing well in China. This is the Number One way for paying less on your learning curve when started and geting less risk taken. China Suppliers


Go to internet and browse www.globalsources.com
If you do not have any such relationship or connections in China. It's headquarter is based in Hong Kong and it has 44 branch offices located in mainland China, Taiwan, and Singapore. It has been running import export media business for over 36 years. You can start researching there, it would consume you a lot of time, but it's relatively safe and less risky because the suppliers must pay expensive fee to be a Global Sources member. Another words, suppliers select to pay high fee because they are seriously about their business - China Suppliers
Through correspondences and phone call to verify
Contact your supplier through correspondences or emails, or call them directly if you can speak Chinese. If not, it doesn't matter, most of the suppliers have their staffs to deal with the language problem.
Let's say, you want them to offer you a price for ( xyz - your product) on a 20 feet's container at FOB South China, a reliable supplier would ask you more detail about xyz's product before offering the price including xyz's description, specification, packing condition, payment method, delivery time, etc. Because all these factors would affect the price, the price offering is the most serious process and also the final transaction process. Go through this procedure you can feel and make your own judgment about the suppliers and know how good they are. If the seller promise whatever you want, or the price they offered is too low than average, this is most likely fraudsters. Just ignore and go to next - China Suppliers


Face to face meet with your suppliers and establish personal relationships with them
After you find some of satisfied suppliers, invest a few thousands to make a trip to China, visit China Suppliers factories, face to face to discuss further detail about your products including price, payment term, quality inspection, delivery time etc. For more detail about terms and conditions of the transaction,click Import Export Contract Terms - Trade with China

People go to website, hoping to get a good guy and wishing to conclude a business there. Unfortunately many of them lost money, time and chances. A big risk taken. You are not shopping near your home, Keep in mind, no matter where you are, and what size of product you buy, what volume you import, Meeting your suppliers, Face to Face talk with them, this is the only effective way you can verify your China Suppliers.


Meet China Suppliers at Trade Show
GlobalSourcesTradeShowCenter will show you China Sourcing Fairs based at one year's schedule and you can find specific types of products you are interested in.

Usually the trade show would take 3 to 7 days from beginning to the end. But to the exhibitioners, preparing a trade show would take at least two weeks, some of companies would take a month to get things done, it all depends on how many products on display at their specific trade show. At most percentage, these manufacturers or agents are reliable and seriously to their business, you won't go wrong if you find your overseas partners there. Once you've found the supplier or product you like, you can start to plan a trip to China and go further - China Suppliers
                                   Get U.S. Government Assistance
Checking the background of a Chinese company
For those probably already involved in import or export transactions in China, The U.S Commercial Service (www.export.gov) is the best place for you to search and contact. This is one of the best export leading website in U.S helps you assess your export readiness, understand what you need to know and consider before pursuing an international sales strategy.




Enforcement When Trade is Unfair When Americans complain about the unfairness of trade, policymakers often point to other countries' failures to meet obligations they agreed to take on in order to enter the WTO and take advantage of low-tariff trade with the United States...




---







to the top
Back From Trade with China to Import from China
Back to For Your Dream Career.com




Copyright ©2006-2022 For-Your-Dream-Career.com