Direct Selling Opportunities
Direct Marketing and Direct Selling

Direct Sales Opportunities
Direct Selling Opportunities | Distribution Business | Wholesale Drop Shipping

Direct Marketing - Selling products directly to consumers away from a fixed retail location. Peddling is the oldest form of direct selling. Modern direct selling includes sales made through the party plan, one-on-one demonstrations, and other personal contact arrangements as well as internet sales. A textbook definition is: "The direct personal presentation, demonstration, and sale of products and services to consumers, usually in their homes or at their jobs." According to Wikipedia.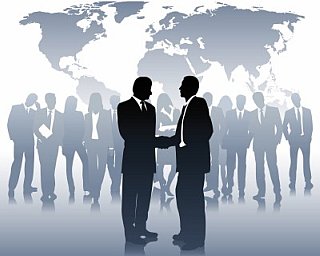 Your Wellness Business Opportunities

Market America Known as a best Direct Marketing company, is a product brokerage and internet marketing company specializing in One to One and Mass Customization.

A Product Brokerage Company
No manufacturing expenses
Wide variety of products/services
Provides products in the highest demand
Billion dollar markets

Internet Marketing
Each Distributor owns a Web Portal
Survey customers and track buying habits
Provide FREE e-mail service
High Tech/High Touch

Direct Marketing
Collecting/analyzing information
Source and supply what people want and need
Share of customer rather than market share
Rather than mass marketing

Mass Customization
From mass production to mass customization
Computerization has paved the way
Our online infrastructure allows interactivity
Creating Lifetime Value
Paul Zane Pilzer - A world-renowned economist, multimillionaire who says, "there are two critical aspects to distribution: education and delivery. That is, teaching consumers about new products and services, and then physically putting those items into their hands.

Because technology is advancing so repidly and making so many new products, that gap is huge and growing larger every day - which means that the opportunity of intellectual distribution is continually increasing.

The Internet is rapidly taking over the information function of teaching people things they already know they want to learn. But the vital sales function of teaching people about things they don't yet know about will always be an educational model that functions best person-to-person. And that is what has given rise to the vehicle of distribution known as direct selling.

Direct Sales has grown steadily over the past 20 years, increasing more than 91 percent in just the past ten years. With over 13 million Americans and 53 million people worldwide involved, it is now a $100 billion global industry."

Click here to know more about The Wellness Revolution: How to Make a Fortune in the Next Trillion Dollar Industry
Related Information on Direct Sales Opportunities
Copyright ©2006-2022 For-Your-Dream-Career.com