Living Off The Grid
Energy Business Opportunity


Living Off The Grid
About 60 million people, or one in five Americans, live in rural America. Revenue spent on solar power equipment and installation is forecast to rise from under $5 billion in 2003 to over $30 billion in 2013. One type of home-based business that will grow from this trend is alternative energy installation. Homes of people wanting to live off the grid and homeowners who want backup ....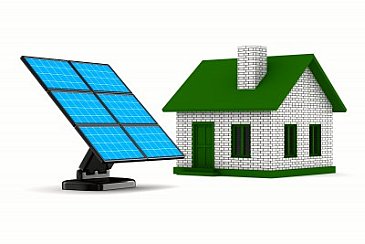 About 60 million people, or one in five Americans, live in rural America. The term "rural" means different things to different people. For many, it evokes images of farmlands and pastoral landscapes. For our purposes, we define rural based on the official Census Bureau classification. What is urban and what is rural is defined after each decennial census using specific criteria related to population thresholds, density, distance and land use. In general, rural areas are sparsely populated, have low housing density, and are far from urban centers. Urban areas make up only 3 percent of the entire land area of the country but are home to more than 80 percent of the population. Conversely, 97 percent of the country's land mass is rural but only 19.3 percent of the population lives there. Living Off The Grid
How Does Renewable Energy
     Create Job Opportunity?
Since almost all countries around the world are now pursuing sustainable long-term energy solutions, a well-crafted deployment and enabling policies for renewable energy could possibly create millions of new job opportunities. According to an International Renewable Energy Agency (IRENA) report, the accelerated uptake of renewable energy could boost the total
energy jobs
to 100 million
by 2050
. Furthermore, jobs related to renewable energy could reach 42 million by 2050 or 62% more than what have been planned today. Renewable energy jobs are prosperous across America. It's successfully created stable and high-wage employment in some of the country's most fossil fuel-heavy states. According to the E2.org Clean Jobs America report, 335,000 American work in the solar industry and more than 111,000 work in the wind industry. The total number of employees working in clean energy is outnumbering the fossil fuel workers in America. In Asia itself, it's predicted that it could reach 64% of renewable jobs by 2050.
According to www.waste4change.com
Clean Energy Is Building A
 New American Workforce
Despite shifting energy policy, the clean energy economy remains a big source of jobs – at 4 million, with wind and solar jobs outpacing those in coal. And while changes to federal, state and local incentives and policies have sparked uncertainty, the job market is still set to grow as businesses and local governments build demand. The renewable energy sector employs
777,000
people, roughly the same as the U.S. telecommunications industry. Bioenergy – which comes from organic material – remains the largest employer, while the solar industry is second. The most rapid renewable energy job growth has come from the solar and wind sectors, which rose by 24.5 percent and 16 percent, respectively, from 2016 to 2017. Solar and wind energy jobs outnumber coal and gas jobs in 30 states, including the District of Columbia. The coal industry, which has been declining, now employs
160,000
workers, less than a quarter as many Americans as the renewable energy industry.
According to www.edf.org
                                 Living Off The Grid Related Resources                              
---
Resource:
Home-Based Business For Dummies (For Dummies (Business & Personal Finance)
- Authors: Paul Edwards and Sarah Edwards
Copyright ©2006-2023 For-Your-Dream-Career.com