Economic Globalization and Opportunities
Home Based Business Ideas


Economic Globalization and Opportunities
Do you remember Ross Perot in 1992 describing the "giant sucking sound" of manufacturing jobs exiting the United States? It's turned out that a lot more than factory jobs are leaving. A study by University of California at Berkeley estimates that 14 million U.S.service jobs are vulnerable to offshoring. Some economics view this relocation of work as positive. Whether this facet of economic globalization turns out to be good or bad for the economy as a whole.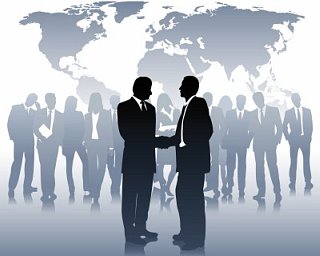 The Significant Ways That
Affecting Home-based Business

First, some work that formerly went to home-based businesses, in fields ranging from medical billing and claims processing to programming, is now being done in countries like the Philippines, India, Russia, and Romania. Home businesses making products like baskets, ceramics, and quilts sometimes find their products underpriced by inexpensive imports sold by the bin in places like Wal-Mart and Target. This means the opportunities for craft-oriented home businesses lie with unique or personalized creations not available for less. Economic Globalization and Opportunities

On sites such as www.elance.com and www.guru.com, bidders from around the world are competing for all kinds of work - from Web design to writing. This means home-based businesses could have new competitors they didn't have in the '90s, but it also means we, too, have access to a worldwide market. It can be a quick route to obtaining one's first customers.

Third, what some home-based businesses can charge for what they do has been dampened by offshoring and a worldwide market. Medical transcription is an example. The rate paid per line has dropped from an average of 18.50 cents in 1985 to 14 cents in 2004, while the cost of the technology needed to run such a business has gone up. Nevertheless, because of rising demand, medical transcription remains a viable home business.

So in considering what's going to be a good business for you, determine as best you can whether what you will be doing is something that might be offshored. Obviously, there's no danger of this if you're providing facials or being a handyman, particularly in communities not hard hit by job losses. Economic Globalization and Opportunities
                             Economic Glogalization Opportunities
Claim Processing
Chair Making
Ceramics
Handyman
Medical Billing
Medical Transcription Service
New Media/Multimedia Production
Professional and Hospital Bill Auditing
Programming
Sign Maker
Soapmaking
Sewing
Travel Writer
Technical Writer
Transcript-Digesting Service
Website Designer
Writing Coach and Writer
Economic Globalization Related Careers and Jobs
Careers at the IMF
The International Monetary Fund (IMF) is an organization of 187 countries, working to foster global monetary cooperation, secure financial stability, facilitate international trade, promote high employment and sustainable economic growth, and reduce poverty around the world.
Related Resources on Best Home Based Business
---
Economic Globalization and Opportunities
Resource of Economic Globalization and Opportunities
Home-Based Business For Dummies (For Dummies (Business & Personal Finance)
- Authors: Paul Edwards and Sarah Edwards
Copyright ©2006-2023 For-Your-Dream-Career.com