GE Careers at
                         General Electric Company


GE Careers The General Electric Company (GE) is an American multinational company. For more than 125 years, GE has invented the future of industry. Today, GE is best known for its work in the Power, Renewable Energy, Aviation and Healthcare industries.
GE has long been a leader in Power, Renewable Energy, Aviation and Healthcare. Today, GE also leads in delivering solutions across Additive Manufacturing, materials science and data analytics.GE Careers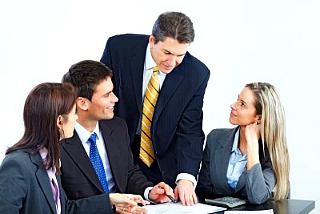 GE Careers - General Electric Company - From turbines to TV, from household appliances to power plants, General Electric is plugged in to businesses that have shaped the modern world. The company produces aircraft engines, locomotives and other transportation equipment, kitchen and laundry appliances, lighting, electric distribution and control equipment, generators and turbines, and medical imaging equipment. GE is an American multinational conglomerate corporation incorporated in the State of New York. GE Careers
GE Capital
Managing Actuary
Manages the actuarial processes for runoff reinsurance long-term care and disability income insurance blocks. Assists in determining assets needed to support insurance liabilities and in determining the level of capital needed for regulatory requirements. Interprets internal and external business challenges and recommends best practices to improve processes and business outcomes. Utilizes understanding of industry to inform decision making process.
Finance-Intern
As a key member of the Finance team the Finance intern responsibilities include assisting the team with:
All day-to-day controllership activities
Monitoring and maintenance of the ledgers for quarterly and year end close
Preparation of board packs and documentation to support intercompany funding transactions
Working alongside the Intercompany funding team, ensuring transactions occur on time and any associated hedging is in place ... More detail and Apply
GE Human Resource
HR-Business-Partner
HR support for client group Leaders, Managers and Employees on organizational and employee matters, as well as coaching, HR process expertise and other general HR activities. Individuals in this category act as the HR Manager of record for a client group. In-depth understanding of key business drivers; uses this understanding to accomplish own work. In-depth understanding of how work of own team integrates with other teams and contributes to the area.
Lead-HR-Specialist
The Lead HR Specialist will build client support skills by guiding people leaders and employees (hourly & salaried) for GE Aviation's Muskegon, MI manufacturing facility. The Lead HR Specialist will serve as an HR partner and provide HR support to the leadership team and employees. In addition, the Lead HR Specialist will hone LEAN skills, build a deeper coaching skillset, strengthen O&TD knowledge, lead engagement and recognition strategies, and support cultural and lean transformation for the site.
GE Aviation
Office Manager
Provides effective and responsive administrative/transactional finance support services to the OWS SEL team in day-to-day business operations and activities.
Qualifications/Requirements:
BA degree with more than 2 years experience in a corporate or professional business environment in an administrative role

Knowledge of general office management and current computer/office communications technologies expert in PowerPoint, Word, Excel and Outlook.More detail and Apply
Manufacturing Production Supervisor
The Production Supervision Manager will provide direction and assistance to work group in order to meet assigned objectives. You will perform the daily operations of plants to ensure reliability and consistency on the production line. You will make decisions, apply concepts to issues of moderate complexity, and resolve issues through immediate action or short-term planning.
Lead Production Supervisor
Perform the daily operations of plants to ensure reliability and consistency on the production line. Includes Service Shops. Impacts departmental operations and responsible for planning/execution. The role has some autonomy but is focused on execution of activities within an operating discipline covered by standard functional practices and procedures.
---
---
GE Careers source information: Careers Jobs and Careers






To the Top
Back from GE Careers to Career Index
Back to For Your Dream Career Home Page
Copyright ©2006-2023 For-Your-Dream-Career.com