Logan Airport Job
Build Your Aviation Careers at Logan International Airport


Logan Airport Job - Boston Logan International Airport served 28,102,455 passengers, handled 399,537 flights and facilitated the movement of 632 million pounds of cargo, mail and express packages.
Logan Airport ranks 19th in the nation in passenger volume and 16th in flight movements based on Airports Council International survey of top 50 airports. The airport boundary encompasses approximately 2,400 acres in East Boston and Winthrop, Massachusetts. Of that amount, 700 acres are water.
More than 12,000 people work at Logan Airport. It stimulates the New England regional economy by approximately $7 billion per year - Logan Airport Job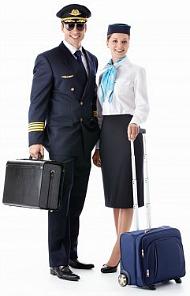 Advertise at Boston Logan International Airport and reach nearly 28 million domestic and international customers annually. Jobs opening is still available at these companies: Airport Marketing Income, LLC - Clear Channel Airports - Direct Media, Inc - JC Decaux North America. Detail info is at page Logan Airport
Today,companies at Massport facilities employ more that 18,000 people. As many as 100,000 private sector jobs in the region are either directly or indirectly supported by Massport facilities and developments. All told,activities at Massport facilities contribute almost $8.7 billionto the local economy and nearly $670 million in tax revenue to state,local and federal governments. - According to CEO Craig P.Coy and Chairman John A.Quelch.
Transportation Security Administration - TSA

Position: Transportation Security Officer
Starting at $13.68 per hour plus benefits
Officers provide security and protection for air travelers,airports and aircraft
Minimum requirements:U.S.Citizenship or U.S. National
High school diploma,GED or equivalent,or one year of security / aviation screening experience
English proficiency
Pre-employment medical evaluation
Pass a background/credit check

Currently Hiring:
Transportation Security Officers
Part-Time $15.26 - $22.89


Includes 24.80% locality pay
See yourself in a vital role for Homeland Security. Be part of a dynamic security team protecting airports and skies as you proudly secure your future. More detail visit TSAjobs or Call 1.877.872.7990.
G2 Secure Staff
G2 Secure Staff, LLC employs over 3,500 aviation services professionals at 36 top traveled airports across the United States.
The premier provider of services to the aviation industry.
Employs over 3500 aviation services professionals at 36 top traveled airports through the US
Has immediate openings for:
Customer Care Agent
Wheelchair Assistance
Bagroom Agents $9.00/hour
Bagroom Leads $12.00/hour
Queue Agents $9.00/hour
Divest Agents $9.00/hour
Document Verifiers $9.00/hour
Guards $9.00/hour
Bag Runners $7.50/hour
Pay rates vary. The company offer:Medical / Dental / Vision Benifits, 401K & paid vacation. You can send your application physically at 982 Bennington Street, Ste 3, East Boston, MA 02128, or call 617-568-9194. Online at www.G2securestaff.com
Company Job ID: IRC31640
Job Title: Agent, Fleet Services
Company: US Airways
Location: Logan Airport, East Boston, 02128
AJE Reference Number: 517379985
Job Type: Regular
Job Classification: Part Time

Job Benefits
Clothing / Uniform Allowance
Dental Insurance
Health Insurance
Holidays
Life Insurance
401K / Retirement Plan
Sick Leave
Vacation
Vision Insurance
Tuition Assistance
Flight Benefits
Apply Logan Airport Job at www.Americansjobexchange.com

Qualifications:
Must be at least 18 years of age
High School Diploma or G.E.D. required
Minimum of 1 year experience handling customer service functions
A minimum of basic level experience and understanding of a PC and Microsoft Office Products required
Must be authorized to work in the U.S. and not require sponsorship now or in the future (e.g. H-1B Visa status)
Must be able to work any day/any shift
Must have no more than 1 moving violation or at fault accident in the past 3 years
Must have no DUI/DWI convictions in the past 5 years
Stevens Transport
Job Opportunities at Boston Logan International Airport. At Stevens, the following areas are available for graduates and professionals: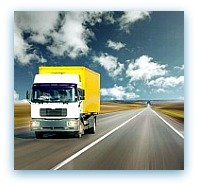 Transportation and logistics
Sales
Accounting and Finance
Operations Management
Customer Service
Fleet Management
Owner Operators
Experienced Drivers
Driving School Graduates
Driving School Applicants
Benefits include:
Paid CDL Training
No Experience Needed
Full Health Insurance(not an HMO or PPO)
Dental Insurance
Vision Insurance
Discounted Prescription Drugs from Eckerd Health Plan
$50,000 Life Insurance
All Major Holidays
401K with Company Match
At Logan Airport Harborside Hyatt Conference Center
Positions Available:

Front Desk Agent
Accounts Payable Clerk
Server-In-Room Dining
Location: Logan Airport Harborside
Hyatt Conference Center
Salary (Pay Basis) $13 / Hourly
Job Level: Entry Level
Contact Information:
www.Hyatt Hotel
LSG Sky Chef
The world's premier airline catering corporation located at Logan Airport. Positions available immediately:
Drivers
Catering Coordinators
Food Production Supervisor
Sous Chef
Food Preparers
Clerk (Excel & SAP experience)

Apply Logan Airport Job in person or by e-mail: BOS1379.HR@LSGSKYCHEFS.COM


Duty Free Americas
are currently seeking people for multiple positions at their Duty Free shops in Boston's Logan Airport on promoting and selling their fine line of specialty and designer merchandise to an international clientèle's.

Positions are:
Retail To promote and sell their fine line of merchandise
Sales Associates Previous experience preferred
Warehouse Associates Clean driver's license. Must be able to lift up to 50lbs. Prior stock experience is a plus.
Duty Free Americas offer:
Competitive salary & comprehensive medical program
Life and disability insurances
401(K) Savings Plan & Paid Time Off
For more information on DFA visit their website at
www.dutyfreeamericas.com
Becoming Part of the TSA Team

There are numerous positions in the security field with unique roles and responsibilities, and each one is a vital part of TSA (Transportation Security Administration )team. The list below shows some of the opportunities available at airports across the country and in U.S.Territories. Search and Learn more about TSA.
Find Your Jobs at All Airlines

For your convenience, you can send your application and contact directly from all airlines serving Boston Logan International Airport. Please visit the following airlines:
Logan Airport Job Related Links
---
Back to Top
Back to Create Your Career at Logan Airport
From Logan Airport Job Page to Career Index
Back to For Your Dream Career Home Page
Copyright ©2006-2023 For-Your-Dream-Career.com