Airline Ticket Agents Job


Airline Ticket Agents. The ticket agent answers inquiries about flight schedules and fares, verifies reservations by phone, figures fares, writes tickets, and handles payments. Ticket Agents also handle passengers' luggage. First they weigh it to make sure it falls within airline guidelines and then attach tags that indicate where the bags should be taken off the plane.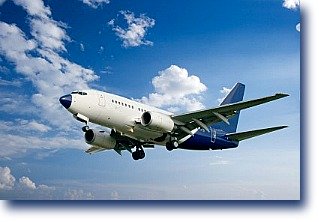 Working Conditions

Airline Ticket Agents work at an airport ticket counter using computers to provide service to incoming passengers. Responsibilities include a full range of customer service functions. They assist passengers with tagging luggage and baggage check in, ticketing, makes and/or changes reservations,seat assignment, answers inquiries about flight schedules and fares, verifies reservations by phone, figures fares and handles payments. The ticket agent also provides directions to departure gates.

Jobs in Aviation - Working conditions may include standing continuously up to four hours at a time and working in periodic elevated noise levels. Airline Ticket Agents must be able to handle stressful situations. One of the most frustrating elements of being a ticket agent, is the inability to control the weather or aircraft maintenance problems. Such problems can ultimately lead to angry passengers. It is the ticket agents responsibility to provide excellent customer service and handle these situations in a courteous manner. Courteous behavior is essential, especially when dealing with difficult customers or passengers.
Typical Requirements and/or Experience

Jobs in Aviation - Depending on the airline, the minimum age requirement varies from 18 to 20 years. Because Airline Ticket Agents work directly with passengers, airlines like to see a customer service and/or sales background along with excellent verbal and written communication skills, basic typing and computer skills, and ability to perform basic mathematics. Ticket agents must have the ability to work without close supervision, and have a general knowledge of geography. Foreign language skills may be required.

A well groomed appearance, respect for details and accuracy, a pleasant and courteous manner, and legible handwriting are essential. The ticket agent must have the ability to lift, push, or pull checked baggage up to 100 pounds repeatedly and/or up to 50 pounds frequently.
Education

Airline do require that applicants have a high school diploma or GED, however, a college degree is preferred.
Marital Status

Jobs in Aviation - Married and unmarried men and women, with or without children are eligible. Persons who are widowed or divorced, also are eligible. It is the policy of most aviation companies to provide equal employment opportunity to all individuals regardless of the their race, creed, color, religion, sex, age, national origin, disability, military and veteran status, sexual orientation, martial status, or any other characteristic protected by state or federal law.
Wages and Benefits
Jobs in Aviation - Working as Airline Ticket Agents is a very exciting and rewarding career with outstanding benefits. Wages vary widely depending on employer and location, with larger airlines usually offering the most competitive salaries. The pay is better than many other fields for individuals that do not have a college but do have a high school diploma. Wages are paid hourly and can range from $18,500 to $31,200 annually. Some airlines may provide an additional allowance for purchasing and maintaining uniforms.

Typical benefits include free travel privileges, 401(K), medical, dental and vision insurance, and paid training. Benefits may vary for part-time and full-time positions. For an updated information, view the Avjobs.com.Salaries.Report.
Airline Careers and Ticket Agent Related Links
Airline Ticket Agents
Back to Top
Back from Jobs in Aviation to Airline Careers
Back to For Your Dream Career Home Page
Copyright ©2006-2023 For-Your-Dream-Career.com