Luxury Business Opportunity
Choose Your Best Home Based Business


Luxury Business Opportunity
The definition of luxury has changed considerably in recent years. No longer the privileged domain of the happy few, it is an eclectic, competitive and highly developed marketplace. Luxury today is simultaneously conservative and contemporary, extravagant and minimalist, vintage and modern, elite and accessible—it is art as well as commerce, an industry and a philosophy. U.S.consumer spending on Luxury items has grown four times faster than total spending. In 2003, Luxury purchases accounted for about 20 percent of the $2.35 trillion.
Luxuries as Necessities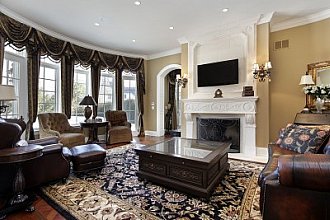 Luxury Business Opportunity What"s been called the democratization of luxury is evidenced by the fact that U.S.consumer spending on luxury items has grown four times faster than total spending. In 2003, luxury purchases accounted for about 20 percent of the $2.35 trillion American retail sales market, including many items and services that home-based businesses can make, sell, or offer as personalized and premium services. Although Canadians are more conservative in their expenditures, they also are spending more on things like clothing, personal-care products, and entertainment.

By buying basic goods at Costco, Home Depot, Lowe's, and Wal-Mart, shoppers are saving $100 billion a year a year, finds a Harvard study. At the same time, marketing analysts find spending on luxury goods and services is growing particularly among the 47 million households earning more than $50,000 a year. Surveys find that many people shop for bargains, clip coupons, and wait for sales on household items in order to splurge on luxuries and special treats for themselves or their loved ones.

What's motivating this spending? First, experts say that pampering oneself with luxuries is a way of compensating for hard work, long hours, and not having enough time for loved ones. In short, many people turn to luxury purchases to help themselves feel better. Other people seek new experiences, which translates into opportunities for tour operators offering exotic vacations and personal chefs who will introduce them to new culinary experiences.
For some customers, the important things about a luxury are superior quality and that it lasts a long time. These customers welcome information about a product, including what it's made of and how. Others buy luxuries as a reward for achievement; still others want things that make them feel good, both with their senses and emotionally. This creates a growing market for handmade and personalized items that can be made by skilled home-based artists and drafters.

For most luxury products, quality is more important than brand, and thus, what a home-based business products has a uniqueness cache; nevertheless, establishing one's own brand, such as Amy's, Barbara's, or Bill's, can also be the route for some to growing a much larger business.
Luxury Products and Services Marketable by a Home-Based Business
Calligraphy
Clothing
Costumes
Fragrances using essential oils
Handmade soaps,beauty products
Facials and beauty treatments
Massage
Travel experiences
Cake baking,decorating
Personal-chef services
Herbs,foods,flowers
Baskets
House cleaning
Candles
Pet sitting, grooming,walking,training
Ceramics
Handmade furniture
Home decor
Quilts
Window treatments
Related Links on Home Based Business Opportunities
---
Luxury Business Opportunity
Copyright ©2006-2022 For-Your-Dream-Career.com