Guangdong Import Export
Guangdong China Import Export Business Guide


Guangdong Import Export
Guangdong China, well known as a "capitalist state" in China, is the top import and export state in the nation for over two decades. Guangdong Import Export is nearly one third of the whole China's Import and Export value, for over two decades. Being one of earliest foreign trade port in Chinese modern history and the starting point of the well-known "Sea Silk Road", Guangdong enjoys not only a long history of commerce and trade, but also a mature market economy at present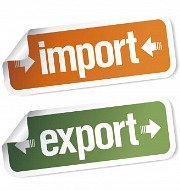 ---

Taking a forward position in opening market and economic reform, Guangdong is one of the most vigorous and developed regions in China. Its comprehensive economic strength ranks the first in China:
The total volume of import & export is 1/3 of China
The GDP is 1/8 of China
The local financial revenue is 1/7 of China
The accumullative adoption of foreign investment is 1/4 of China

Guangdong has establishing long-term and stable economic relationship with more than 200 countries and regions in the world. It has become a promising land of foreign investors. Over half of them have come for investment and world top 500 corporations have set up 581 enterprises in Guangdong. The number of the approved foreign invested enterprises in nearly 120,000 - Guangdong Import Export
The year of 2007 witnessed different degree of increase in the import and export of Guangzhou(capital of Guangdong)with its top five trading partners. The city's import and export volume with EU, its No.1 trading partner, reached USD12,724 billion a growth rate of 13.65%. The said volume was USD11,226 billion or up by 14.49% was achieved by its second largest trading partner of Hong Kong, followed by USA, the sum was USD10,859 billion, up by 0.87%.

As the fourth and the fifth trading partners, the bilateral trade with Japan and ASIAN grew grew by 22.29% and 13.94% respectively. In terms of export, the growth momentum was good in Guangzhou's exports to ASIAN with an increase of 27.45%, Japan 23.78%, EU 16.24% and Hong Kong 12.60%, but the growth of export to USA declined to 0.06%.
Guangdong Import Export - Guangzhou Industry
Automobile Industry
Guangdong Import Export


In 2007, the industrial output of the automobile sector reached 162 billion yuan, accounting for over 16% of the city's gross industrial output value. The comprehensive economic indexes of Guangzhou's automobile industry, including added value, profit, sales income, profit rate of capital, profit-tax rate of capital and labor productivity, rank the top throughout the country. With its sedan output ranking the second in China, the automobile manufacturing industry has become the leading among Guangzhou's pillar industries -Guangdong Import Export


The export of automobiles and parts from Guangzhou increased from USD 37 million in 2001 to USD 1.071 billion in 2007, with an average increase of 75.23 % per annum. In 2007, the city exported 43,000 complete vehicles, accounting for 5.5% of the city's vehicle output and ranking among the top in the country. The export can be divided into two parts according to the nature of the enterprises, foreign-funded enterprises contributed to 3/4 of the automobile export value and their domestic counterparts, 1/4; if divided in terms of trade methods, 2/3 of the automobile export value was from processing trade and the remaining -Guangdong Import Export
Bio-pharmaceutical Industry
Guangdong Import Export


The three advantaged industry clusters of biomedicine, bio-industry and bio-agriculture and the two distinctive industry clusters of marine life and biological services have been created in Guangzhou. As a result, Guangzhou is recognized as the "national biological industry base" and the "national medicine export base".


So Far, about 350 enterprises are dealing with biotechnology R&D and production in Guangzhou. In 2007, the gross output value of the city's biological industry was about 33 billion yuan. The contracted foreign investment was USD 54 million while the actual inflow was USD 21 million. The medical exports attained USD 306 million, an increase of 23.98%, in which the export of medical instruments was USD 197 million, up by 29.96% and accounting for 64.22%; The export of the Western medicine increased by16.10% to USD 91 million, making up 29.97% of the total while the one of the Chinese medicine, by 6.96% to USD 18 million, accounting for 5.80% -Guangdong Import Export
Petrochemical Industry
Guangdong Import Export


In terms of market factors, Guangzhou has the largest market of petroleum chemicals in the nation, with the consumptions of ethylene, the five major kinds of general-purpose resins, the five major kinds of engineering plastics and paints accounting for over 20% of the national totals, playing a very important role across the nation as far as market capacity and Key Industries.


As for the industrial chain, several multinational chemical giants such as Exxon, Basf and Dow Chemical have settled in Guangzhou. Preliminary work has been carried out for integrated refinery project of 15 million tons under the cooperation between Sinopec and the Kuwaiti National Petroleum Company as well as for the renovation & expansion ethylene project with an annual capacity of 800,000 tons in the name of GPC.

Get Connected with Suppliers in Guangzhou



CHINA GUANGZHOU IMPORT EXPORT COMMODITIES FAIR (Canton Fair)
Canton Fair is held twice a year in Spring and Autumn in Guangzhou China(capital of Guangdong) since it was inaugurated in the Spring of 1957.


Guangdong Light Industrial Products Import Export Holding Corp
Established in 1977, Guangdong Light Industrial Products Imp.& Exp.Holdings Corporation (GLIP) is a modern company engages in both manufactory and trade. It ranked as Guangdong's "Top 500 Companies" , Guangdong's "Top 100 Companies in commodity and circulation industry" , and it is Guangdong's "Contract Compliance and Credit Valuing Enterprise" for 10 consecutive years. It is a Tax Credit A Rating and Customs A level Authorized Company. In addition, it is a vice-president company of China Chamber of Commerce for Import and Export of Light Industrial Products and Arts-Crafts.


FIND CHINA MANUFACTURERS AND GLOBAL SOURCES
Global Sources is a 35 years B2B online media company. From there you will discover thousands of top quality products choices and hundreds of suppliers with strong commitments to exporting in every industry-specific Global Sources magazine.

Search from 147,759 quality Suppliers and Exporters
Explore 3,705 product categories from 154 countries
Find 234,844 Products profiles
12 sourcing magazines Auto Parts & Accessories, Electronics, Hardware & DIY to Baby & Children's Products. In each issue you will find updates on product profiles and manufacturers from China, Asia and the world

---

---

Guandong Import Export Related Links

---










Copyright ©2006-2023 For-Your-Dream-Career.com