Marketing Research Job
For Servey Researchers


Marketing Research Job
Market and survey researchers gather information about what people think. Market research analysts help companies understand what types of products people want, determine who will buy them and at what price. Gathering statistical data on competitors and examining prices, sales, and methods of marketing and distribution, they analyze data on past sales to predict future sales.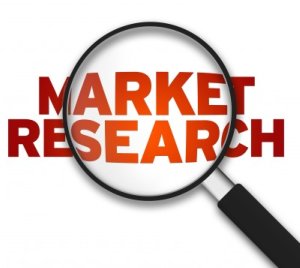 JOB OUTLOOK AND EMPLOYMENT
Marketing Research Job - Market Survey Researchers held about 740,900 jobs in 2020, most of which—249,800—were held by market research analysts. Because of the applicability of market research to many industries, market research analysts are employed throughout the economy. Employment of market research analysts is projected to grow 22 percent from 2020 to 2030, much faster than the average for all occupations. About 96,000 openings for market research analysts are projected each year, on average, over the decade. Many of those openings are expected to result from the need to replace workers who transfer to different occupations or exit the labor force, such as to retire.
Marketing Research Job - Market research analysts, the larger specialty, will experience much faster than average job growth because competition between companies seeking to expand their market and sales of their products will generate a growing need for marketing professionals. Marketing research provides organizations valuable feedback from purchasers, allowing companies to evaluate consumer satisfaction and adjust their marketing strategies and plan more effectively for the future. Future locations of stores and shopping centers, for example, will be determined by marketing research, as will consumer preference of virtually all products and services. In addition, globalization of the marketplace creates a need for more market researchers to analyze foreign markets and competition.Marketing Research Job

EDUCATION AND QUALIFICATIONS
Market research analysts need strong math and analytical skills. Most market research analysts need at least a bachelor's degree, and top research positions often require a master's degree. A bachelor's degree is the minimum educational requirement for many Market Survey Researchers jobs. However, a master's degree is usually required for more technical positions.

Bachelor's degree holders may face competition for market research jobs, as many positions, especially technical ones, require a master's or doctoral degree. Among bachelor's degree holders, those with good quantitative skills, including a strong background in mathematics, statistics, survey design, and computer science, will have the best opportunities.

Overall, job opportunities should be best for jobseekers with a master's or Ph.D. degree in marketing or a related field and with strong quantitative skills. Market research analysts should have the best opportunities in consulting firms and marketing research firms as companies find it more profitable to contract for market research services rather than support their own marketing department - Marketing Research Job

EARNINGS ON MARKETING RESEARCH JOB IN MAY 2021
The median wage of market research analysts was $63,920 in May 2021. The median wage is the wage at which half the workers in an occupation earned more than that amount and half earned less.
Source Information of Marketing Research Job:http://www.bls.gov
---
                                      Marketing Research Job
                                     More Related Information

MarketResearch.com
MarketResearch.com is the world's largest and continuously updated collection of market research. As your single source for market intelligence, we offer more than 300,000 market research reports from over 700 leading global publishers.

quirks.com
If you conduct, coordinate, use or purchase market research or marketing research services then Quirks.com is the Web site you need. Here you'll find free directories of 7,000+ market research companies and focus group facilities, 3,000+ market research articles, market research jobs, events, online research and much more - Marketing Research Job

marketresearchcareers.com
The global market research industry was approximately $12BN dollars in 2006. In 2006, the industry is composed of approximately 65,000 market research jobs with nearly 35,000 in the United States. It is worthy to note, however, more than 220,000 marketing-related jobs in the U.S. use data and information generated by the industry--of which nearly 90% are analysts. Historically, the market research industry has grown at approximately 5.1% per year. The industry is composed of two large segments including syndicated research and custom research.

guardian.co.uk
The Guardian has been the market leader in recruitment across the quality press for almost 20 years. With an audience comprising high quality jobseekers just like you, we only list the highest calibre vacancies in sectors that include Media, Education, Government, Graduate, Secretarial, Charities, Marketing, Social Care and Arts among others.Marketing Research Job
---
                                               Marketing Careers 
                                        At  For Your Dream Career
Copyright ©2006-2023 For-Your-Dream-Career.com