Import Export Manager Cover Letter
A Cover Letter Example For Import Export Executive


Import Export Manager Cover Letter was created by myself for applying a job those years. Together you'll see my Import Export Resume It had been sent to the import export and international trade related companies in Greater Boston areas, during 2002 and 2003. It is my sincerely hope that you can get help from this import export executive cover letter for your career journal in import export field.Import Export Manager Cover Letter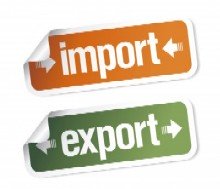 ---
Executive Director
Anne Doherty Johnson
AeA New England
International Committee

Dear Anne Doherty Johnson:
I recently have researched database of AeA New England Council, and had known that you are now recruiting committee members. Creating an international network platform for members to reach their goals of doing business globally is an interest that you and I undoubtedly share.

I do hope my specialty and expertise is related and may be of interest to your AeA. With that in my mind I have enclosed a resume for your review. The strengths I could bring to AeA include:

Experience of developing Foreign Trade
Extensive experience on providing strategies, and building up import/export from concept to implementation.

Management Excellence
Proven track record of 15 years of import/export experience managing inventory of $xxx million US in China; Over 13 years of Executive Director for World Trade Association Center Guangzhou China.

Knowledge of China
Extensive knowledge of regulations,rules,policies relating to China's foreign trade and import/export.

Bilingual Language Skill
Speak fluent both in English and Chinese (Mandarin and Cantonese).

My resume is enclosed with further details of my qualifications and accomplishments. I look forward to hearing from you to discuss how I may fit with your association which could benefit you and capitalize on my experience.
Sincerely,
Enclosure
Resources pf Sample Cover Letters
Sample Cover Letters for Jobs at All Levels
Cover Letter Architect
Cover Letter for Pharmaceutical Sales Marketing
Pharmaceutical Cover Letter
Brand Marketing Sales Cover Letter
Cover Letter for Entry Level Marketing
Cover Letter for Executive Sales Manager
Cover Letter Healthcare Marketing Professionals
Cover Letter for Administrative Assistant
Restaurant Manager Cover Letter
Cover Letter for Catering Sales Manager
Cover Letter for Sales Manager
Cover Letter for Industrial Sales
Cover Letter for International Sales
Cover Letter for Import Export Manager
School Principal Cover Letter
Teacher Cover Letter
Teacher Cover Letter(2)
Cover Letter for Engineering Technician
Cover Letter for Teaching Position
Cover Letter for Executives
Cover Letter for Human Resource Director
Cover Letter for Medical Position
Cover Letter for Airport Position
Cover Letter for Referral
cover letter for networking
Cover Letter to executive recruiters
Follow Up Letter To a Phone Meeting
Hiring Proposal Letter
Physical Therapist Hiring Proposal Letter
101 Best Cover Letters Book Reviews
The Only Cover Letter You Will Ever Need
---
To Top of the Page
Back From Import Export Manager to Sample Cover Letter Category
Copyright ©2006-2023 For-Your-Dream-Career.com