Example of Teaching Cover Letters


This Teaching Cover Letters help you play up your strengths that work and position your best to meet the needs of today's employers. Use your cover letter to highlight relevant experience and past achievements. Your priority in this cover letter is to connect your work history and accomplishments to the job description. You're not trying to recreate your resume here. Instead, you want to show the employer, at a glance, how you're qualified for the position. Teacher Cover Letter Example and Writing Tips
Teaching Cover Letter Example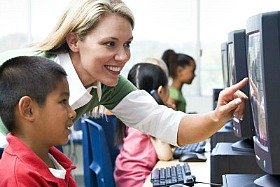 Andrew Taylor
142 Fifth Avenue,
Washington,IL 61111
(309)555-1111
Andrew@aol.com


To Whom It May Concern:
High school can be a pivotal time - at least that was the case in my life! It was either waste four years or discover that learning can be worthwhile, and even fun. I credit a few good teachers for helping me make the breakthrough.

As a student teacher,and more recently a substitute, I have enjoyed the challenge of making learning an exciting and enjoyable process. This doesn't mean that I create a "carnival" atmosphere,however. For my first day in each class, I begin in a serious manner so that students are on their guard, and I gradually incorporate creative projects. The result has been a positive and open environment without any resulting loss of control.

I have incorporated mock courtrooms,cooperative learning research groups, and skits of historical figures. Students seem to enjoy being in my class, and there is no question I enjoy teaching. As you will see I have also had additional supervisory and counseling experience at Camp Winnamac for the past two years, which has served to round out my teaching abilities. I am very interested in acquiring a full time teaching position where I will be able to use my education and talents to make a difference in the lives of young people.

May we meet for an interview? I would welcome the opportunity to learn more about your school, and to present my qualifications in person. I guarantee you won't be disappointed!

Thank you for your time and professional courtesy in reviewing th enclosed resume. I look forward to speaking with you soon.
sincerely,
Andrew Taylor
Enclosure

The source of This Teaching Cover Letters Example is from 101 BEST COVER LETTERS. Author: Jay A.Block and Michael Betrus.
---
                           Cover Letter Examples for Jobs at All Levels
---
Teacher Cover Letters

Back to top of Teaching Cover Letters
Back From Teaching Cover Letters to Teacher Cover Letter
Copyright ©2006-2023 For-Your-Dream-Career.com