Referral Cover Letter for Your Dream Career

The source of this Referral Cover Letter is from 101 BEST COVER LETTERS written by Jay A.Block and Michael Betrus. These information offer you the best cover letter example from the top experts - the people who write resumes cover letters every day for a living. Click here for more detail information.
Referral Cover Letter Example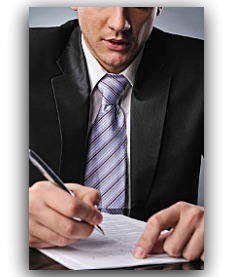 JACK BRENDAN
P.O.Box 5326 Murfreesboro,
tennessee, 37133-0895
(615)555-3273
August 10, 1998
William A. Bryce
Vice President - Information Systems
ABC Corporation
000 Beachside Way
Suite 3
Nassau, Bahamas WY1 988

Dear Bill,
I hope the reconstruction from hurricane is progressing well. You and I will have to test out the links on my next trip into Nassau to review the accounts. Hopefully, the new course will be more forgiving to our level of golf game.

You had said when we last talked that the new network you are having installed would be done by December if you could find a project manager that was competent. I may be able to help in that respect. I'm enclosing the resume of Scott Reed, an intelligent young man whom I feel you should meet and consider for your director of Information Technology.

Scott has done some contract work for us here at Centraway on our network and workstations. I have been very impressed by his work. He has come up with some very good ideas for improving the operations of the department through some special training he's performed for our Help Desk personnel and IT staff. If projections turn out correctly, we should be savng around 450 hours a quarter on down time from the innovations in our procedures that Scott has introduced.

Scott has his CNE and the MSCE designation, plus he's fairly proficient in RPG so he can work on both sides of the system. He's had experience in managing LAN projects of the size and scale of the one you have slated for your facility, including the new fiber install/upgrade at our California location. He's done a great job for us and I think he might be just the thing to get your operation up and running down there.

Take a look at Scott's resume and feel free to give me a call if I can provide any further information for you or details concerning the work that he's done for us here at Centraway. I'll hate to lose him as a consultant, but I know your operation there is in dire need of someone with Scott's excellent talent and skills.

Give my regards t Jenna. I look forward to our next meeting on the links!

Best regards,

Jack Brendan
                                     Cover Letters for Jobs at All Levels
Referral Cover Letter
---

Back to top of Referral Cover Letter
Back From Referral Cover Letter to Sample Cover Letter
Copyright ©2006-2023 For-Your-Dream-Career.com