Example of the Only Cover Letter
You Will Ever Need
Cover Letter Examples

Example of the Only Cover Letter You Will Ever Need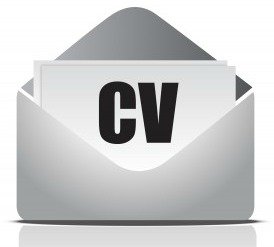 Example of the Only Cover Letter You Will Ever Need
---

Dear Mr.Smith

You have great technology and a great market opportunity. Now it's time to build a great company. That's why we should meet. I can tell you that I am an exceptional executive and leader, but why not let the facts speak for themselves?
ABC Corp: From $0 to $40M in 5 years. As Co-founder and then eventually President I was instrumental in ABC Corp Growing from three employees to more than 350 in 10 locations, with revenues of more than $40M.
EFG Mega Corp: From $0.69 USD per share to $7.10 USD in 2 years. I joined as Vice-President, North American Operations, just as seven consecutive quarters of losses had driven the share price down to $0.69. I delivered eight consecutive quarters of profit and ever increasing earnings, helping to take the stock to a high of $7.10 before the company was acquired.
XYZ Inc: From start-up to strategic acquisition in 4 years. Starting as Chairman and then as CEO I successfully packaged and promoted XYZ Inc., resulting in the company's acquisition by Bigger Systems.

I think you get the idea: I have repeatedly outperformed in the face of start-up, turnaround, and growth challenges. I have done this in diverse markets and tough economic conditions, generating hundreds of millions of dollars in sales. I have developed a rare combination of experience, vision, and leadership-and that's exactly the combination your company needs to achieve its full potential.

I will call you Tuesday June 10th at 8:30 a.m. to arrange a time for the two of us to talk. If this is not a convenient time, please ask Ms.Smith to call me and suggest an alternative.

Thank you,
Bob Smith
bobsmith@yahoo.com
212-555-1212
                                  Example of the Only Cover Letter 
                                           You Will Ever Need
Back to Cover Letter Category
Back to For Your Dream Career Home
Copyright ©2006-2022 For-Your-Dream-Career.com