Advertising Account Executive
Cover Letter Examples

Advertising Resume | Advertising Account Executive Cover Letter
Accountant Resume | Accounting and Finance

Advertising Account Executive Cover Letter To become an advertising account executive you usually have to complete a degree with a major in advertising or marketing and have relevant work experience. To get into these courses you usually need to gain your Senior Secondary Certificate of Education. Prerequisite subjects, or assumed knowledge, in one or more of English and mathematics are normally required. Contact the institutions you are interested in for more information. This Advertising Account Executive Cover Letter is linked together with it's Resume. Be sure to send your letter to a specific decision maker. Click here to get Advertising Account Executive Resume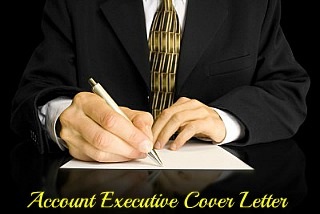 Anthony Camarota
Director of Advertising
Stevens Advertising Group
2883 National Street
Charleston, West Virginia 25304

Dear Mr.Camarota:
It is my understanding that you're interested in a highly motivated, goal-oriented Public Relations & Advertising Professional to become a leader in your organization. I believe that I can significantly contribute to your company's efficiency, growth and overall profitability. For your review, I have enclosed a personal resume which will provide you with pertinent details concerning my background and qualifications.

As you will note, I am not a beginner, but rather a seasoned professional with 6 years of career experience, encompassing positions and responsibilities in the following areas:
Account Management
Advertising, Marketing
& Promotions
Public Relations
Client Relations
Media Production
Budget Management
Sales

My success throughout my career is largely due to my ability to prioritize responsibilities and to effectively interact with a broad range of clientele. Currently an Account Executive for The Chardonnay Group, I am responsible for managing all areas of major accounts, which includes new business development and planning. I am in charge of conceptualizing, creating and developing strategic marketing and promotional campaigns for clients and prepare and administer control budgets for operating expenditures. I sincerely believe that, with my experience and career goals, I would be an asset to your organization.

I would like to arrange a personal interview with you at your earliest convenience to discuss how I can significantly contribute to your team of professionals. Please feel free to contact me at my home telephone number or address if you have any additional questions.

Thank you in advance for your time and consideration. I look forward to speaking with you soon.

Sincerely,
Jane Forthwright
Advertising Account Executive Cover Letter
---
                          Advertising Account Executive Cover Letter
                                           For Jobs at All Levels
Advertising Account Executive Cover Letter Examples
Copyright ©2006-2023 For-Your-Dream-Career.com