Accounting and Finance 
Careers

Accounting and Finance remain among the hottest career fields. The law remains an ongoing factor in the fields, as businesses need specialists to monitor all accounting practices for legal and competitive purposes. Demand is particularly strong in public accounting, internal auditing, and compliance.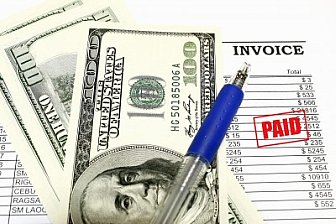 "The overall market is hot, particularly in Accounting and Finance," according to New England district president Bill Driscoll of staffing firm Robert Half International. "There is a shortage of talented people, which is driving up demand," he said, raising salaries and forcing companies to offer perks like flexible schedules, bonuses, and telecommuting options.

Demand is particularly strong in public accounting, internal auditing,and compliance. Accounting firms and industries like biotech, healthcare, and financial services are looking for people at staff and management levels. To land the best jobs,Driscoll recommends keeping up with your networking,being prepared for interviews,and reserching prospective employers' business.


---
Accounting and Finance Job Outlook
Accountants and Auditors
Average salary: $63,290
Demand: High. Companies are seeking high-quality candidates at staff and senior levels to help meet compliance regulatory requirements. Business growth and retirements of older professionals also fuel demand for skilled accountants with experience and team management skills.

Qualifications: Accounting degree,expertise in current software,good communication and problem-solving skills. Advanced degrees in taxes or internal auditing help land the best jobs.


---
Bookkeeping, Accounting, and Auditing Clerks

Average salary: $42,250(full charge bookkeepers);$31,500(accounting & auditing clerks)
Demand: Fair. Automation and corporate downsizing have limited limited opportunities. Turnover creates some jobs, and small companies still need take-charge bookkeepers for basic operations. Jobs go to those with experience and broad skill ranges.

Qualifications: High school education required; associate's degrees, experience, and certification mean better opportunities and salaries.
---
Accounting and Finance Jobs Outlook
Certified Public Accountants

Average salary: $66,240. Experienced CPAs with large firms and compliance expertise can earn $132,000 and up. Certification increases opportunities and salaries.
Demand: Very good. Companies are offering perks and signing bonuses for top-quality people knowledgeable in Securities and Exchange Commission regulations, compliance, and internal auditing. Pay is up 5 percent to 7 percent this year.

Qualifications: Bachelor's degree,national examination, and state license. Accounting experience and continuing studies required for periodic license renewals.


---
Financial, Budget, and Cost Analysts

Average salary: $86,570(financial); $69,890(budget and cost)
Demand: Very good. Firms looking to expand and improve profit margins want experienced specialists to analyze and interpret research data and help with financial planning. Analysts also are needed for budgeting,forecasting,and evaluating current financial programs.

Qualifications: Finance, accounting, or business degree required; master's adds to marketability. Additional degree in science, engineering, or other specialty area helps.
Article Source: Boston Global
---
                            Accounting and Finance Careers Information
Copyright ©2006-2023 For-Your-Dream-Career.com