John Wiley Spiers
How Small Business Trades Worldwide


John Wiley Spiers - At some point in most careers one considers the idea of starting a business. Some people want to pursue a dream, some figure they can beat the boss at his own game, and for some people unemployment forces the issue.

Surely there is no safer investment for your time and money than self-employment. Surprisingly, for many who start their own businesses, making money is not always the prime motivator. Nonetheless, recent books such as The Millionaire Next Door provide some remarkable information about self-employment: 80% of the millionaires in the USA are "first generation"-meaning they became so in their own career-and some two-thirds of the working millionaires are self-employed (20% of US millionaires are retired); the self-employed are four times more likely to be millionaires than those who work for others-it seems the most common career move in becoming rich is to become self-employed.
        Your Guide To Starting or Expanding
A Small Business International Trade Company
                     John Wiley Spiers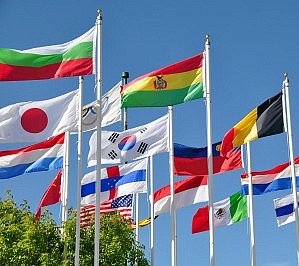 This book is written to show you how to build an Import and Export business, takes you through the steps so you will know you can do it, and is structured so you may take positive steps after each chapter toward building your business. Surely you will finish the book before your business gets started, but by the time you finish the book, not only should you feel "ready to go," but actually be on your way.

World trade is different from the domestic variety, and small is different from large business. Small business international trade has some specific challenges which this book illumines and solves....
Table of Content

Chapter One: The Field of International Trade
Overview
The Role and Value of the Importer
The Basis of Competition
Sourcing Products
Marketing
Some Concerns on The Diagram
Summary

Chapter Two: Organizing for World Trade
Business Incubators
Communications
Licensing
Protecting Yourself
Summary

Chapter Three: Finding the Best Products to Sell
How Those Importers Thriving Developed Product
The Process
A Milestone
Working with Designers
Contracting Designers for Patentable or Copyrightable Products

Chapter Four: The Best Place in the World to Have Your Product Made
The National Trade Data Bank(NTDB)
Notes on analyzing NTDB data
Closing in on the Best Supplier
Minimum Research Steps
Corresponding By Fax and E-mail
Exclusives
Choosing The Supplier

Chapter Five: Costing & Pricing
Pricing Strategies
What if Your Price is Just Too High
A Real Life Lesson in Costings
An Actual Costing
Summary

Chapter Six: Selling Your Imported Products
The Retail Market
The Mass Markets
The Regular Retail Markets
Will the Retailer Go Around Me?
How To Find the Best Independent Sales Representative for Your Products
The Contract With An Independent Sales Representative
A Foot In The Door
The Independent Sales Representatives as Research and Development
How To Build a Nationwide Sales Representative Network
Terms and Conditions
Terms & Conditions of Sale
How to Gain Orders: The Battle Plan
The Time Line and Strategy
Reorders
Two Concerns

Chapter Seven: Financing When Banks Will Not; Pay and Get Paid
The Mechanics of the Letter of Credit
Currencies
Checking Customer Creditworthiness
Dealing With Problem Accounts
How Not To Collect Money
How To Collect Accounts Receivable
Realistic Finance Sources
Cash Against Documents
Lockbox
Hope For The Best
Summary

Chapter Eight: As A Self-Employed Agent
Problems to Avoid
Casual Exporting
The Opportunity
What Product to Export?
Finding the Best Customers
Finding the Best Suppliers
A Summary Graph
Structuring the Deal

Chapter Nine: Managing the Company
Drafting the Business Plan
Sales Projections
A Shift in Thinking
The Benefit of Your Insignificance
Pet Rock vs Ty, Fads vs Manias
Nordstrom
Bambergers
A Store that Shall Remain Nameless
Spiegel
General Foods
Liquidators
Processing Orders
Make News, Enbance the Image, Grow the Business
Summary
About the Author
---
John Wiley Spiers

John Wiley Spiers has been developing trade worldwide since 1974. Self-employed since 1984, john shares his how-to in seminars highly rated by participants for content, experience, pace and humor. He shares over 25 years experience in international trade buying/selling, operations and computerization, market penetration, sourcing products, structuring finance and distribution plans - How Small Business Trades Worldwide by John Wiley Spiers
Copyright ©2006-2023 For-Your-Dream-Career.com