Free Student Resume Sample


The source of the following Student Resume Sample is from 101 BEST RESUMES written by Jay A.Block and Michael Betrus.These information offer you the best resume example from the top experts - the people who write resumes every day for a living. Writing a student resume is not easy, but so is looking for a job as a student, after all. The challenge is always the same: so much competition, and seems like all of them have way more professional experience than you. It will take a perfect student resume to impress recruiters and get your foot in the door. Student Resume
Student Resume Sample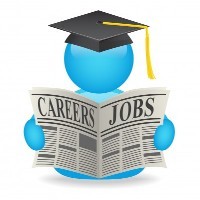 Richard M.Suiton
328 Princeton Place
Savannah,Georgia 31401
912-555-9892

Summary Of Qualifications
Education
Master of Arts in English (expected 1996)
Georgia State University, Atlanta, Georgia
GPA 4.0/4.0
Bachelor of Arts in English, Summa Cum Laude,1988
Minors in French and Education
Armstrong State College, Savannah, Georgia
GPA 3.963/4.0
Honors/Awards
HIGH SCHOOL VALEDICTORIAN.
Won citywide Essay Competition senior year in high school.
Won "Best Freshman Essay" Contest out of 800 students at Armstrong State College.
Invited to statewide Academic Recognition Ceremony at State Capitol.
Awarded distinguished Silver A award from Armstrong State College.
FELLOWSHIPS AND LITERARY DISTINCTIONS
Awarded fellowship through UCAL at Berkeley for National Writing Project.
Reviewed, edited, and revised a 100-page historical documentary.
Wrote three critical articles for publication.
Skills/Strengths
Proficient in all facets of French communication.
Creative storywriter, with solid copywriting skills.
Highly skilled in deliverying formal presentations to large groups of up to 300.
Proven tact and diplomacy in handling interpersonal relationships.
Computer skills using WordPerfect, Letter Perfect.

Professional Experience
1990 to Present -- SAVANNAH CHRISTIAN PREPARATORY SCHOOL, Savannah, Georigia

English and French Instructor/Chairman Foreign Language Department

Responsibilities include curriculum development and instruction of English,French,Journalism,Speech, and Drama. Supplementary activities include managing all facets of yearbook production, including layout and design, copywriting and editing, and negotiating with publishers. 1991 School Yearbook distributed nationally by Publisher for marketing purpose. Built curricula for French I through IV and two advanced English courses.

1987 to 1990 -- ARMSTRONG STATE COLLEGE WRITING CENTER, Savannah,Georgia

Assisted college students through all phases of the writing process to enhance writing proficiency and facilitate self-expression.

1984 to 1989 -- AUSTIN'S/LAUREN'S BOOKSTORE, Savannah,Georgia
Promoted to Assistant Manager with responsibility for purchasing decisions and coordingating autograph signings, in addition to supervising daily operations.

Affiliations
National Trust for Historic Preservation
Historic Savannah Foundation
---
Student Resume Sample
Copyright ©2006-2023 For-Your-Dream-Career.com