International Business Resume
A Resume That Sell Your International
Skill and Qualification


International Business Resume If you are International Business background,this International Business Resume show you how to create a resume that sell your skills and qualifications.A resume is a written summary that highlights your education, experience, skills, and other relevant information. The primary purpose of the resume is to get you an interview. Employers often scan resumes very quickly. Therefore, it is imperative that your resume looks professional and dynamic. International Business Resume Example
International Business Resume Example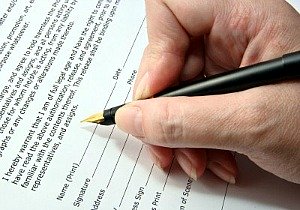 ---
International Business Resume

Darcy L.Abramson
19314 247th Avenue SE
Issaquah,WA 98027
(206)555-4364
Summary
Demonstrated achiever with exceptional knowledge of international markets, business practices, and trade regulations. Strong marketing and finance background combined with fluency in several languages, including "Advanced Level" U.S.State Department certification in Russian Language Reading Comprehension. Skilled at learning new concepts quickly, working well under pressure, and communicating ideas clearly and effectively. Extensive computer training, including knowledge of multiple networking environments and business software package. Enthusiastic and experienced in overseas travel.

Education

Masters Degree in Russian & East Eruopean Studies (1990)
George Washington University (The Elliott School of International Affairs), Washington, D.C.
B.A.Degree in Foreign Languages (1988)
University of Miami, Coral Gables, FL
Concentration in Russian, Spanish, French, & Italian; graduated cum lude with 3.8 G.P.A.

Completion of Intensive Language Training Program (1989)
Leningrad Polytechnic Institute, Leningrad, U.S.S.R.

CAREER HISTORY & ACCOMPLISHMENTS
Assistant to the Director of Business Development, Healthinfusion Inc. (1994)

Worked directly with Director of Business Development and Director of Strategic planning of this large, publicly-traded provider of home health care services. Researched and wrote marketing, financial, and feasibility reports concerning nw business acquisitions and acquisition prospects. Played key role in preparing a successful $5 million federal grant proposal t provide the company's Home Infusion Therapy t rural U.S.areas. Prepared corporated financial reports and service contracts for the CFO.
Russian and East European Coordinator,Trans-Chemical Corporation (1993)

Held key responsibility in this small import / export company for helping facilitate trade deals with the Former Soviet Union and Eastern Europe. Served as interpreter and translator for Vice President in major business negotiations. Reviewed company compliance with all applicable customs laws and procedures. Initiated multiple overseas joint ventures and served as liaison for foreign customers on business in the U.S.
Administrative Assistant to the Vice President,Ford Motor Company (1991-1992)

Handled administrative functions for the Vice President of Ford's Executive Car Lease Program, a sales division catering primarily to the diplomatic community and the federal government. Assisted in preparing contracts and sales proposals for customers. Established reports to track products throughout the United States and develop further customer contacts for Ford Motor Company.

MEMBERSHIPS & AFFILIATIONS
Founding member of the Former Soviet Union Florida Chamber of Commerce
Member, American Association for Advancement of Slavic Studies
Member, World Affairs Council
---
Business Resume For More Job Categories

Targeted Sample Resume
Management Resume Sample
Catering Assistant Sample Resume
Import Export resume example
Advertising and Production resume
Student resume example
Sales/Retail Sales resume example
Accountant resume example
Airport Position Resume
Administrative resume example
Financial Analyst resume example
Physician Assistant Resume
---
International Business Resume
Copyright ©2006-2023 For-Your-Dream-Career.com