Sample Resume Administrative
For Effective Administration Position

Sample Resume Administrative
Sample Resume Administrative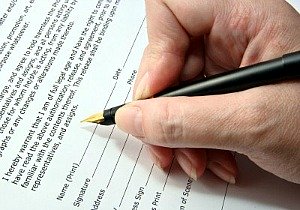 Samantha K.Dunn
312 Northwest Avenue
Taylor, Michigan 48000
(313)555-0537

Objective:
A secretarial position in a
fast-paced environment
Skills:
Excellent Organizational Skills
Strong Customer Relations Skills
Computer Proficiency
Data Entry
Telephon Answering, 12-Line System
Word Processing & Typing
10-Key Calculator
Filing Computer: Lotus 1-2-3, WordPerfect 5.1,
Microsoft Word, Alpha IV Data Base, DOS.

Experience:
Secretary-- 1990 to Present
ABC Computer Service,Inc. -- Taylor, Michigan
Handled all word processing and typing. Entered data for reports, production items, shipping, and inventory. Maintained computerized inventory of all parts, supplies, and products. Helped plan and organize company functions. Answered the telephone and represented the company in a professional and businesslike manner.
accomplishments:
Researched and set up a voice mail answering system. Result: Saves time for both the receptionist and the customers.
Created, organized, and set up an information center for manuals and schematics. Result: Better access to needed information, and less time searching for it.
Employee of the Month, July, 1993.
Sales Clerk -- 1989 - 1990
The Gap -- Taylor, Michigan
Education:
Word Processing/Data Processing -- 1987 - 1989
Wayne County Community College -- Taylor, Michigan
Diploma -- 1987
Monroe High School -- Monroe, Michigan
References:
Furnished on request
---
The 23 Hard and Soft Skills That Hiring Managers Want
Top Hard Skills for Administrative Assistants
Microsoft Word, Excel, Outlook, Powerpoint, SharePoint
Database management
Calendar management
Quickbooks and Xero
Proficiency with photocopiers, scanners, and projectors
Accurate data entry
Inventory and supply management
Editing and Proofreading
Billing and record-keeping
Business Knowledge
Top Soft Skills for Administrative Assistants
Communication (written and verbal)
Prioritization and problem-solving
Organization and planning
Research and analysis
Attention to detail
Customer service
Phone Etiquette
Discretion
Emotional Intelligence
Responsibility
Teamwork and delegation
Management and training
Flexibility and efficiency
Article Source:
The 23 Hard and Soft Skills That Hiring Managers Want
---
                       Sample Resume Examples for Jobs at All Levels
---
Sample Resume Administrative
Copyright ©2006-2023 For-Your-Dream-Career.com