Bookkeeper Resume
Free Sample Resume for a Bookkeeper

Bookkeeper Resume
This is a Clean-Easy-to-Read Sample Resume, one-page format with sections separated by lines. Good portfolio skills including computers. Minimization of weak education by experience and inclusion of company training. This is a Clean-Easy-to-Read Sample Resume, one-page format with sections separated by lines. Good portfolio skills including computers. Minimization of weak education by experience and inclusion of company training. Bookkeepers are in charge of keeping financial track for a company or an individual private business. They are responsible for overseeing a company's financial data and compliance. Bookkeeping professionals maintain accurate books on accounts receivable and payable, balance sheets, payroll, and daily financial entries and reconciliations. This includes salaries, wages, bills, taxes, and any other the money that enters and leaves the business. Bookkeepers are also responsible for making sure the company's financial reports are accurate and filed on time. According to www.upwork.com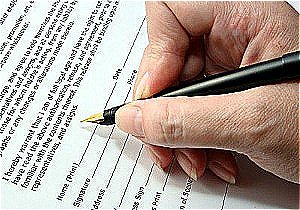 Book Keeper Resume
For Your Dream Career
Profile
Professional abilities in general bookkeeping. Excellent analytical skills; develop operative systems to reduce expenses and protect revenue. A versatile team player who can work effectively and independently in challenging environments. Proficient on Lotus, Great Plains accounting software, and Officewriter programs.
Achievements and Qualifications
Designed original program to correct inefficient hotel reservation system; reduced expenditures by clarification of authorizations and billing.
Partnered with CEO to develop detailed medical coverage cost analysis schedule.
Authored clearly understandable manuals on accounting office systems and procedures.
Developed financial tracking system to maximize dollars spent on temporary help.
Created innovative procedures that dramatically increased data entry productivity.
Professional Development
Arrow Electronics Yaphank, NY
Accounts Payable Manager 1989 to present
Oversee accounts payable department of electronics production facility ($115M sales).
Coordinate and implement all aspects of general bookkeeping. Reconcile bank statements and accounts. Utilize chart of accounts to code vouchers and enter accounts payable invoices. Prepare cash disbursements, apply cash receipts, research bills, check batches and day reports for accuracy. Generate computerized end of month reports. Utilize trial balance for various schedules.
Develop and execute numerous special projects. Determine budgets, establish hotel accounts, of each freelancer and temp used on jobs. Compile monthly special reports, prepare American Express schedule. Act as back-up for vacation coverage in department - Book Keeper Resume
Video Today Magazine New York, NY
Accounts Payable Manager 1987 to 1989
General accounting with concentrated focus on vendor and customer relations.
Addressed and resolved client problems and concerns. Performed customer credit verifications. Entered and prepared cash disbursements, invoices, and cash receipts. Assembled and tested voucher packages and coded account distribution. Monitored aging report, tracked collection of past due accounts, reviewed expense reports Book Keeper Resume
Education and Training
Hofstra University, Uniondale, NY
Company training: Journal entries, adjustments and accompanying schedules. Client billing systems(actualizations,etc.).
---
Book Keeper Resume

From Bookkeeper Resume to Sample Resume Main Page
Back To For Your Dream Career Home
Copyright ©2006-2023 For-Your-Dream-Career.com