Banker Resume
Experienced Banker in the Financial Industry

Banker Resume
Highlights: Generated over $100,000 in revenue and fee income within a 4-month period. Developed a strategic marketing campaign targeting accountants,attorneys and medical professionals. This experienced banker resume show you a neat, nicely presented one-page document and a solid presentation of skills, qualifications, and accomplishments.
Banker Resume for Position
in the Financial Industry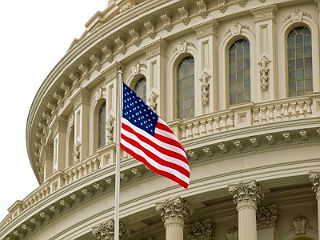 Brad Barker
15 West Maple Street
Saddle Brook,New Jersey 07663
(201)555-5353
Profile Summary:
Experienced professional with a successful career in banking, business development, and administration:
Excel at interfacing with others at all levels to ensure organizational goals are attained
Proactive approach has resulted in capturing numerous accounts and expanding client base
Possess excellent interpersonal, analytical, and organizational skills
Excel within highly competitive environments where leadership skills are the key to success
An effective manager with the skills necessary to direct, train, and motivate staff to its fullest potential
Banking Employment:
UNITED JERSEY BANK
Assistant Vice President
High-profile management position accountable for soliciting community business accounts and developing strategic alliances with clientele
Develop tactics to increase increase assets and profitability within a territory consisting of 6 franchises throughout Bergen County, New Jersey
Devise and implement innovative marketing principles and promotional sales events for commercial and consumer projects to further support financial growth
Counsel high net-worth individuals and corporate clients with regard to investment opportunities, risk analysis, and monetary returns
Cross-sell banking services and products to clientele.
Participate in community events to position the Bank as a leader within the territory
Highlights:
Generated over $100,000 in revenue and fee income within a 4-month period
Developed a strategic marketing campaign targeting accountants, attorneys, and medical professionals which has generated substantial referrals
REPUBLIC NATIONAL BANK OF NEW YORK
Assistant Treasurer
Directed daily operations for a retail bank, including branch sales, business development, customer service, and credit analysis
Managed a staff of 15 Customer Service Representatives and Tellers
Analyzed financial statements and pertinent information to determine creditworthiness of prospective customers
Negotiated and secured terms, pricing, and conditions
Counseled corporate clients and high net-worth individuals with regard to their borrowing needs
Educational Background:
Bachelor of Arts in Social Science (1986)
St.Bonaventure University . St.Bonaventure, New York Dean's List
Certificates:
Financial Statement Analysis
Business Development Skills
Mortgage Specialist
Personal Banker Resume Examples
Chase Personal Banker Resume Examples
Top-performing professional with over 10 years of progressive experience in banking and finance, seeking to take next career step in banking as a Branch Manager. Expertise in managing personal, corporate, and small business accounts and building long-term relationships with customers. Experience in managing and resolving account issues in bank branches and via phone. Accomplished in selling banking solutions to drive sales and revenue generation goals.

Personal Banker Resume Example & Writing Guide
An exceptional personal banker resume will give you a winning edge over other candidates in a tight job market. Resume.io is here to help with this writing guide and personal banker resume examples.
---
Banker Resume
Copyright ©2006-2023 For-Your-Dream-Career.com