Sales Manager Resume
Sales Management Jobs for Executive Sales Manager


Sales Manager Resume
Remember when you write your sales and marketing resume to always stress "benefits," not "features." You won't get hired because you've been a Sales Manager for 10 years (feature), but you will get hired for increasing company profitability by 50% each year for 10 years (benefit). The following example of Executive Sales Manager Resume provides you with one page resume and one page cover letter. Click the link to get Executive Sales Manager Cover Letter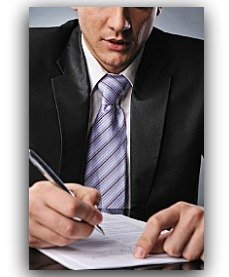 Carrie Marshall
1800 Thoroughbred Court
San Antonio,Texas 78248
(210)999-0909

Multi-talented, multilingual Executive in International Marketing, Sales, Contract and Materials Management, with more than 20 years of experience planning, building, and leading integrated sales, marketing and management operations for international companies. Proven track record of success in all facets of international sales, which involves extensive contract negotiations with European and U.S. companies.

Strong general management qualifications in strategic planning, research & feasibility analysis, contract negotiations, organizational re-engineering, and all facets of process/productivity/quality improvement. High-caliber executive liaison with international companies. Fluent in English, Italian, French and knowledgeable of Spanish. Highly successful in analyzing, planning, organizing and negotiating new business opportunities. Have held full decision-making responsibility for developing annual financial objectives and preparing long-range strategic business plans. Will Relocate.

Education
Master's Degree in Law & Economics, NAPLES UNIVERSITY, Naples, Italy


Executive Experience
Director of Material Management & Marketing
THE THOMPSON ENERGY COMPANY
An Aerospace Company, San Antonio,Texas - 1988 to Present
Company Track Record of Success: Began with company in 1988 as a Partner and Contract Manager of an Italian Aerospace Company, which contracted with The Thompson Energy Company. Advanced to position of Director of Material Management in 1993.
Management: Report directly to the President of the company, and hold full responsibility and decision-making authority for all company purchasing and subcontract negotiations to increase profitability. Also, in charge of managing subcontracts and material planning for company which achieves $125 million in annual sales, employs 1,500 non-union employees, and is one of the world's largest aircraft modification centers.
Marketing: Responsible for directing all marketing operations for company.
Budget & Financial Management: Analyze, manage and administer an $80 million budget for operating expenditures and capital asset projects. Responsible for financial performance analysis and business planning/development functions. Analyze budget variances and initiate appropriate guidelines to more aggressively control expenditures and increase productivity.
International & National Client Relations: Established partnership of European company with the Thompson Energy Company, and on an ongoing basis, maintain an exemplary network of business associates as a result of interacting extensively with U.S. and European clients.
Quality Control: Work closely with subcontractors to ensure adherence to ISO 9000, OSHA and all other Federal, State and local laws, rules and regulations.
Personnel: Interview, hire, and manage 75 staff members. Delegate responsibilities and monitor job performances to ensure accuracy and adherence to policies and procedures.
Director of Marketing, Contracts & Programs (1978 to 1992)
Marketing & Business Development: Responsible for managing new business development and strategic planning to maximize growth and profitability. established growth plans for company and personally managed account calls, presentations and negotiations on an international and national level.
Sales: Diversified market segments and customer base, introduced new product lines and expanded sales. Assisted in establishing company as one of the leading aircraft modification centers in the world through creative design and implementation of high-impact marketing, advertising and promotional strategies.
Executive Sales Manager Resume
---
Sales Manager Resume
Copyright ©2006-2023 For-Your-Dream-Career.com