Culinary Career and Culinary Jobs
Food-Service Opportunities

Culinary Career: Food-Service Opportunities - by Phillip S.Cooke
This article is full of information on Food-Service Job opportunities and Culinary Career. For those who enjoy life on a more intimate scale, there are bed and breakfasts scattered over hill and dale ... 150 Great Jobs for Cullinary Students,Career Changers and Food Lovers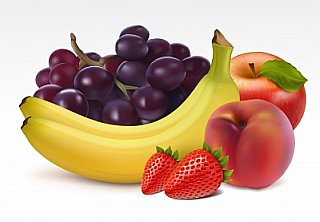 Culinary Arts schools and universities offering degrees in hospitality management do a dis-service to the food-service industry by narrowly focusing on potential career opportunities, usually citing only restaurants or hotels as possible venues for employment. In fact, job opportunities stretch to the furthermost horizon. Whether an individual is interested in becoming a chef, eventually moving up the ladder to sous chef, chef de cuisine, and executive chef, or has a goal of entering advancement and a proper balance of job to life that is becoming increasingly important to those now entering the workplace.

There was a time, thirty years ago earlier, when there was a definite stigma attached to working in the noncommercial sector of the food-service industry. Employee feeding offered dimly lit cafeterias with battleship-gray walls and steam-table food that became increasingly unappetizing the longer it remained. With a captive market, little imagination went into either the decor or food. But then, a funny thing happened on the way to the cafeteria. Office buildings, banks, plants, and manufacturing facilities suddenly found themselves surrounded by chains and other restaurants. Employees could now walk across the street to catch lunch in well-lit, pleasant surroundings, ordering foods that matched their lifestyles at reasonable prices. Visionaries such as Richard Ysmael at Motorola, Neil Reyer at Chase Manhattan Bank, and Kay Stammers at Eastman Kodak quickly responded and said, almost in unison, it's time for a change! In came bright colors, attractive dining areas, foods cooked in small batches to order, innovative salad bars, sandwich stations, dessert bars, theme days, and just about everything imaginable borrowed from their commercial brethren. Culinary Career

Almost every segment of the industry quickly joined the revolution. Colleges first added fast-food and pizza-chain outlets to their student unions, then adapted decor and menus that echoed the commercial market to their dining halls. A young genius by the name of Michael Berry created a totally new approach to college and university feeding that became the template for all educational institutions. Hospitals moved quickly to upgrade patient food service. Queenie Towers Hospital in St.Louis shocked the entire food-service industry when it offered cocktail and wine service(doctor approval needed) to their daily menus. And Helen Doherty at Massachusetts General Hospital modeled her food service so closely to her commercial counterparts that it was virtually indistinguishable from dining in an upscale restaurant. The result of all of this activity was that young people, for the first time, were attracted to work in the noncommercial food service. And, best of all, it fit their new penchant for working a normal eight-hour day with holidays and weekends usually free. Today we have an explosion of opportunities in this area. Whole new categories of food service have opened. With an aging population, retirement centers are blossoming across the landscape, with upscale town-houses, apartments, and assisted-living complexes that resemble four-star hotels. These offer such amenities as dining rooms, coffee shops, and even cocktail lounges. In fact, the next wave will almost certainly see the entrance of major hotel chains into this burgeoning market.

Museum food service, once confined to snack bars and vending machines, has progressed to the point where the art may now be the secondary reason for visiting. The Des Moines Art Center, one of the nation's best small museums, is consistently listed as having one of the finest restaurants in the city. The Art Institute in Chicago boasts some of the best food and best catering services in the Midwest. The venerable Metropolitan Museum in New York created satellite dining opportunities throughout the museum, and the recently restored and expanded Museum of Modern Art has brought aboard Danny Meyer, one of the city's most celebrated restaurateurs, to shepherd its fine-dining establishment. The more adventuresome may even want to look beyond these parameters. Spas are sprouting like dandelions. Country clubs have done an outstanding job in recent years of elevating their dining rooms and other food service to meet the rising expectations of their increasingly sophisticated and well-traveled members. Cruise ships offering meals twenty-four hours a day now relentlessly ply the seas and oceans of the planet. And sports arenas and racetracks now offer every imaginable type of food service, from the ever-popular hot dog to fine dining in luxurious surroundings. Levy Brothers, the Chicago-based restaurant and catering company, operates all the food service to the sport of kings.

For those who enjoy life on a more intimate scale, there are bed and breakfast scattered over hill and dale, and personal chefs are much in demand for fortunate individuals who can afford to be nurtured. For those inclined toward a more regimented lifestyle, there are even food-service opportunities in prisons, army bases, officer's clubs, and the mess halls of the four service academies in the United States and abroad. In short, there are unbounded opportunities for anyone and everyone interested in food service, whether working alone, for an entrepreneurial organization, or under the aegis of a major corporation such as Aramark, Sodhexo, or the Compass Group. I uge any person considering a career in the food-service industry to open his or her mind to the many types of positions that wait to be discovered, and to remember that, today, every segment of the food service industry offers unique and rewarding possibilities.
Culinary Career
Culinary Career Related Information
Food Careers
Your dream careers at Wegmans who is Ranked #3 on FORTUNE
magazine's 2010 list of the 100 Best Companies to Work For.
Northeast Center for Food Entrepreneuship
The food business start-up steps outlined include:
the product, business planning, labels, market decisions, and production.
Can I Sell My Home Preserved Food?
Resource for starting your own preserved foods business.
The American Personal Chef Association
Has led the way for this emerging industry by establishing a number of services,
including the valuable Find a Personal Chef in Your Neighborhood referral network.
Catersource Magazine
Is the leading industry resource that delivers critical
products,news,and educational information to professional caterers. Culinary Career
---
Back to top of Culinary Career
From Culinary Career to Career Index of For Your Dream Career
Copyright ©2006-2023 For-Your-Dream-Career.com