Cargo Agent
Find Your Air Freight & Cargo Jobs


Cargo Agent arrange cargo according to its destination. Employment of cargo and freight agents is expected to increase by 14% during the 2010-2020 decade, faster than the average for all occupation...
Cargo Agent - Nature of The Work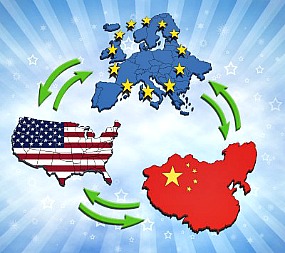 Cargo Agent arranges for and tracks incoming and outgoing shipments in airline, train, or trucking terminals or on shipping docks. They expedite shipments by determining the route that shipments will take and by preparing all necessary documents. Agents take orders from customers and arrange for the pickup of freight or cargo and its delivery to loading platforms. Cargo and freight agents may keep records of the cargo, including its amount, type, weight, dimensions, destination, and time of shipment. They keep a tally of missing items and record the condition of damaged items.

Cargo and freight Agent arranges cargo according to its destination, and determines any shipping rates and other charges that usually apply to freight. For imported or exported freight, they verify that the proper customs paperwork is in order. Cargo and freight agents often track shipments electronically, using bar codes, and answer customers?questions about the status of their shipments.

Cargo and freight agents held about 82,200 jobs in 2010. Most agents were employed in transportation. Approximately 52 percent worked for firms engaged in support activities for the transportation industry, 19 percent were in the air transportation industry, 8 percent worked for courier businesses, and 7 percent were in the truck transportation industry.
Job Outlook
Employment of cargo and freight agents is projected to grow 29 percent from 2010 to 2020, much faster than the average for all occupations. Job prospects should be best for candidates with strong customer service and computer skills.
Education and Training
Many jobs are entry level and require only a high school diploma. Cargo and freight agents undergo informal on-the-job training. They start out by checking items to be shipped, attaching labels to them, and making sure that addresses are correct. As this occupation becomes more automated, workers may need longer periods of training to master the use of equipment.
Earnings
The median annual wage of cargo and freight agents was $37,150 in May 2010. The median wage is the wage at which half the workers in an occupation earned more than that amount and half earned less. The lowest 10 percent earned less than $22,110, and the top 10 percent earned more than $58,400. Most cargo and freight agents work full time. Some may work overtime when managing large shipments or short deadlines.
Massachusetts Port Authority Air Cargo

Cargo Agent and Air Cargo at Logan Airport Boston's Logan International Airport serves as the air cargo gateway to a six-state region with a population of 13.2 million and a gross regional product of $350 billion. It is among America's most efficient cargo airports, handling over 440,000 tons of cargo in 1997 in a land area of 2,500 acres.

Boston's Logan International Airport serves as the gateway to the six-state New England region with a population of over 14 million. In 2006, Boston Logan handled nearly 28 million passengers and carried nearly 716 million pounds of cargo and mail. Logan enjoys direct airport access to U.S. interstate highway system, and is minutes from downtown and the seaport. You can click Logan Airport Job page to find more detail there.

Boston Logan International Airport is the world's 35th most active airport, and offers nonstop service to 79 destinations and 35 international destinations. Boston Logan is served by 60 air carriers, including 19 foreign flag carriers and 8 air cargo carriers. Over 100 freight forwarders and brokers with a 300-year tradition of trade and commerce use Logan every day.
---
Copyright ©2006-2020 For-Your-Dream-Career.com