Logan Airport
Create Your Jobs and Careers
At Logan International Airport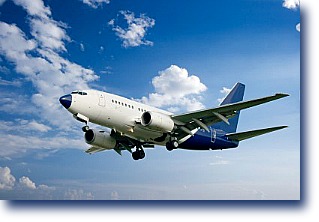 Logan Airport
General Edward Lawrence Logan International Airport is located in the East Boston neighborhood of Boston, Massachusetts U.S. It covers 2,384 acres (965 ha), has six runways, and employs an estimated 16,000 people. The largest airport in New England, as of 2010, Logan is the 19th busiest airport in the United States with about 13.5 million boardings a year and 28 million passengers overall in 2011.

Boston serves as a focus city for JetBlue Airways. Delta Air Lines and US Airways also carry out many operations from the airport, and all major airlines fly to Boston from all or the majority of their primary and secondary hubs. It is also a destination of many major European airlines. The airport is also a hub for regional airline Cape Air. The airport has service to destinations in the United States, as well as Africa, Canada, the Caribbean, Europe, Mexico, and South America. Japan Airlines was started inaugurate service to Tokyo on April 2012, which is add the first service to Asia since 2001.
Opportunities at Massport in Logan Airport
Airport Advertising
Advertise at Boston Logan International Airport and reach nearly 28 million domestic and international customers annually. Airport advertising at Boston Logan International Airport is handled through the following four companies, each offering a selection of marketing and advertising programs including: back-illuminated spectaculars, banners, exhibits, corporate brochure distribution, courtesy telephone boards, luggage cart advertising and transportation advertising.
For more information on advertising at Boston Logan International Airport, contact: Leah Teeven in the Airport Business Office at 617-561-1662.
Concession Opportunities
Concession opportunities are awarded through a Request for Proposals (RFP) process, including: Services, Advertising, Vending Machines, Luggage Carts, Banking Services and ATM's. Massport has engaged the services of concession development and management companies for the oversight of food and beverage, news, and specialty retail programs. For further information, please contact the Airport Business Office at (617) 561-1662.
Capital Improvements
Capital Programming - Responsible for the development of the short and long term Capital Program for the Authority. This Capital Program is a prioritized list of infrastructure projects selected to optimize Massport's infrastructure investments while staying within the financial targets established by the Administration and Finance unit.
Planning and Development
Massport owns a large amount of waterfront property throughout Boston. Long-term planning and daily management related to Massport's waterfront development properties is overseen by Economic Planning and Development Department. Industrial facilities are managed by the Maritime Department. Aside from Boston Logan International Airport, Massport owns, manages, or ground leases approximately 585 acres of maritime, industrial, and commercial waterfront property (including both land and water area) in South Boston, East Boston and Charlestown.
Airport Safety & Security Officer
The Massachusetts Port Authority (Massport) is currently accepting applications for the position of Airport Safety and Security Officer (Bargaining Unit, Local Union No. 495) in the Aviation Department at Worcester Regional Airport. The Airport Safety and Security Officer performs airfield security, emergency medical and ARFF work at Worcester Regional Airport to prevent illegal entry onto the airfield, control access of personnel and vehicles in compliance with Massport and TSA rules and regulations and provide emergency medical and fire fighting responses to all airport incidents and accidents.

Logan Airport Address:
500 Terminal E
Boston, MA 02128-2015
United States
Website for Boston Logan
Email Address
Phone: (800) 235 6426
---
Logan Airport Jobs & Careers at Logan International Airport

Back to Logan Airport Job page
Back to For Your Dream Career Home Page
Copyright ©2006-2020 For-Your-Dream-Career.com