Commercial Invoice on Import Export Contract


Commercial Invoice is generally issued by the importer, exporter or some relevant non-governmental business organizations. Invoices is a bill for the goods from the seller to the buyer. It is one of the most important documents used in international trade.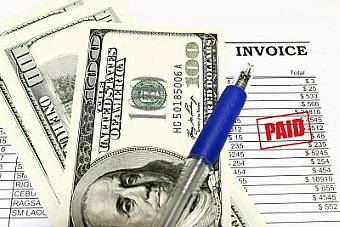 Even if the importer may have opened a Letter of Credit, the exporter will usually not be paid until he presents a Commercial Invoice along with other documents to the bank. The invoice serves as a record of the essential details of a transaction.

An invoice must show the following basic information about the transaction:
Buyer's order number
Invoice number and date
Shipment terms
Names and addresses of the seller and buyer
Country from which the shipment is made
Description of the goods
Quantity, weight or measurement of the goods
Unit price
Total amount payable, including price of goods, freight, insurance and so on
Rebate or similar incentives
Signature of the exporter
Commercial Invoice Related Terms
in An Import Export Contract
Import Export Related Jobs and Careers
Importing and Exporting Goods to and from the United States
Enter a search term or partial word in the search field at the top of the homepage and select one of the results from the drop down box or browse the A-Z list of topics at the bottom of the Business Exchange homepage to find a collection of organized information from thousands of diverse sources.
Import Export Jobs in Textile-Apparel and Fashion industry
Established in 2000, Fibre2fashion is amongst the world's largest B2B platforms for the global Textile-Apparel and Fashion industry. We are not only an e-trade platform facilitating the sourcing & marketing requirements but also a provider of first-hand information on various aspects of textile, apparel and fashion industries, 24x7, globally.
Careers with the U.S. & Foreign Commercial Service
Are you interested in working abroad? Are you interested in promoting U.S. business interests around the world? The U.S. & Foreign Commercial Service promotes the export of U.S. goods and services and advocates for U.S. business around the world.
From Commercial Invoice to Import Export Contract Terms
Back to For Your Dream Career Home Page
Copyright ©2006-2020 For-Your-Dream-Career.com