Pack Definition
The Key Term in Import Export Contract


Pack Definition - Packing of Commodity is one of the important ways to realize the value of commodities. In international trade, packing is also decisive in identifying commodities.

Pack Definition - Overview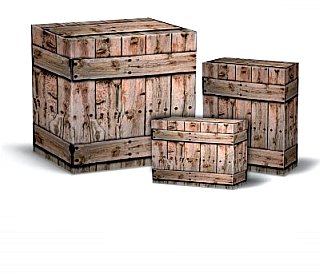 Packing is one of the important ways to realize the value of commodities. It protect prettified commodities and form an important process in the storage,transportation, and sales of commodities.




In international trade, packing is still an important component of the Description of Goods, and a main condition of the sales contract. In most cases,the parties to a contract should know beforehand what packing is needed.


When drafting the stipulation of packing,the specifications should be clear. Phrases as "Sea-Worthy Packing" or "Customary Packing" should not be used because their meanings are ambiguous. Sometimes, the party who is to bear the packing charges should be specified. The quantity or weight for each package is also stipulated, for example,"carton, 24 tins per carton".

Pack Definition - Packing Variety:
Box/Cases: wooden in structure and of various sizes, and some are airtight,providing strong protection for cargoes like equipment and car accessories;


Glass container: used for dangerous liquid cargoes such as acids.




Barrel/Drum: made of wood,plastic or metal used for liquid or greasy cargoes;




Bags: made of cotton,plastic,paper or jute,ideal for cement,fertilizer,flour,chemicals,etc.;




Crates/Skeleton case:wooden structure between a bale and a case used for light weight goods of large cubic capacity like machinery.




Can/Tin: It is a small metal container in which small quantities of paint,oil or certain foodstuffs are packed.




Container: It is a very large container facilitate loading and unloading by mechanical handling.




Bale: a heap of material pressed together and tied with rope or metal wire,suitable for paper,wool,cotton,and carpets;

Pack Definition - Function of Packing
Protecting the goods and keeping them as good and intact as they are delivered in the transportation.




Packing makes it convenient for storing,taking care of,transporting,loading,unloading and distributing the commodities.




Strong packing can protect the commodities from being stolen and damaged during transportation.




Reasonable and suitable packing can reduce shipping space and save freight paid.
---
Import Export Related Jobs and Careers Information
Importing and Exporting Goods to and from the United States
Enter a search term or partial word in the search field at the top of the homepage and select one of the results from the drop down box or browse the A-Z list of topics at the bottom of the Business Exchange homepage to find a collection of organized information from thousands of diverse sources.
Import Export Jobs in Textile-Apparel and Fashion industry
Established in 2000, Fibre2fashion is amongst the world's largest B2B platforms for the global Textile-Apparel and Fashion industry. We are not only an e-trade platform facilitating the sourcing & marketing requirements but also a provider of first-hand information on various aspects of textile, apparel and fashion industries, 24x7, globally.
Careers with the U.S. & Foreign Commercial Service
Are you interested in working abroad? Are you interested in promoting U.S. business interests around the world? The U.S. & Foreign Commercial Service promotes the export of U.S. goods and services and advocates for U.S. business around the world.
Pack Definition Related Terms & Information
---
Copyright ©2006-2017 For-Your-Dream-Career.com