Career in Meteorology
Airline Careers

Career in Meteorology
The Aviation Meteorologist analyzes weather data and prepares weather reports for the Flight Dispatcher, pilot, and other airline personnel concerned with weather information. He or she assists the flight dispatcher in preparing flight plans.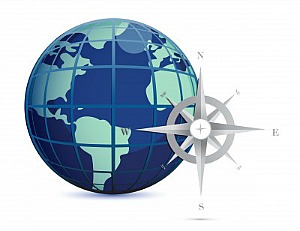 Working Conditions
Working indoors at the airport in the airline operations office, the meteorologist uses weather facsimile machines, teletype machines, computer terminals, weather charts, and other meteorological data. Shift work is required, and the normal workweek is 40 hours.
Wages of Career in Meteorology

Airlines, depending upon their size, pay between $28,000 and $47,000 per year as a starting wage. For meteorologists employed by the Federal Government, those with a bachelor's degree but no experience receive starting salaries ranging from $17,000 to $22,000, depending on college performance. For master's degrees, starting wages range from $21,000 to $27,300 and Ph.D.'s from $25,700 to $33,400.
Opportunities for Advancement
A meteorologist with a large airline may be promoted to chief meteorologist or take a position as an assistant flight dispatcher. The employee may also use this experience to become a meteorologist for the National Weather Service or for a private meteorology service.
Requirements for the Job
A college degree with a major in meteorology is required. It is common to gain prior experience with military weather services or with the National Weather Service as a meteorological technician or meteorologist.
Airline Industry Career Related Links
Related Information on Career in Meteorology
Employment Meteorologist
Atmospheric scientists held about 9,400 jobs in 2008. This does not include individuals employed in college and university departments of meteorology or atmospheric science, physics, earth science, or geophysics; these individuals are classified as college or university faculty, rather than atmospheric scientists. Employment is expected to increase faster than average. Applicants face keen competition; those with graduate degrees should enjoy better prospects than those with only a bachelor's degree.
Current Job Openings
University Corporation for Atmospheric Research(UCAR) provides services to and promotes partnerships in a collaborative community of researchers and educators who are dedicated to understanding the atmosphere—the air around us—and the complex processes that make up the Earth system, from the ocean floor to the Sun's core. UCAR manage the National Center for Atmospheric Research and UCAR Community Programs on behalf of the National Science Foundation and the university community.
---
Career in Meteorology
Copyright ©2006-2020 For-Your-Dream-Career.com