Retail Jobs for Retail Salespersons


Retail Jobs - Retail Salespersons held about 4.5 million wage and salary jobs in 2008. The largest employers were clothing and clothing accessories stores, department stores, building material and supplies dealers, motor vehicle and parts dealers, and general merchandise stores such as warehouse clubs and super centers.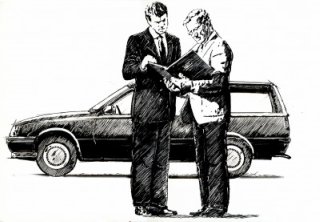 EMPLOYMENT
About 156,500 retail salespersons were self-employed. Because retail stores are found in every city and town, employment is distributed geographically in much the same way as the population. This occupation offers many opportunities for part-time work and is especially appealing to students, retirees,and others seeking to supplement their income. However, most of those selling big-ticket items work full time and have substantial experience.- Retail Jobs

JOB OUTLOOK
Employment is expected to grow by 17 percent from 2010 to 2020, about as fast as the average for all occupations. In addition, given the size of this occupation, about 374,700 new retail salesperson jobs will arise over the projections decade—more jobs than will be generated in almost any other occupation.- Retail Jobs

Employment opportunities for Retail Salespersons are expected to be good because of the need to replace the large number of workers who transfer to other occupations or leave the labor force each year. In addition, many new jobs will be created for retail salespersons as businesses seek to expand operations and enhance customer service. A substantial number of these openings should occur in warehouse clubs and supercenters as a result of strong growth among these establishments.- Retail Jobs

Opportunities for part-time work should be abundant, and demand is expected be strong for temporary workers during peak selling periods, such as the end-of-year holiday season between Thanksgiving and the beginning of January. During economic downturns, sales volumes and the resulting demand for sales workers usually decline. Consequently, retail sales jobs generally are more susceptible to fluctuations in the economy than are many other occupations.- Retail Jobs

EDUCATION AND QUALIFICATIONS
There usually are no formal education requirements for retail sales positions, but employers often prefer applicants with a high school diploma or its equivalent. This may be especially important for those who sell technical products or "big-ticket" items, such as electronics or automobiles. A college degree may be required for management trainee positions, especially in larger retail establishments.- Retail Jobs

Employers look for people who enjoy working with others and who possess good communication skills. Employers also value workers who have the tact and patience to deal with difficult customers. Among other desirable characteristics are an interest in sales work, a neat appearance, and a courteous demeanor. The ability to speak more than one language may be helpful for employment in communities where people from various cultures live and shop. Before hiring a salesperson, some employers conduct a background check, especially for a job selling high-priced items.- Retail Jobs

EARNINGS
The median hourly wage of retail salespersons was $9.94 in May 2010. The median wage is the wage at which half of the workers in an occupation earned more than that amount and half earned less. The lowest 10 percent earned less than $7.75, and the top 10 percent earned more than $18.54. The median hourly wage of parts salespersons was $13.88 in May 2010. The lowest 10 percent earned less than $8.77, and the top 10 percent earned more than $23.12.

Compensation systems vary by type of establishment and merchandise sold. Retail sales workers get hourly wages, commissions, or a combination of the two. Under a commission system, they get a percentage of the sales they make. This system offers sales workers the opportunity to increase their earnings considerably, but they may find that their earnings depend strongly on their ability to sell their product and on the ups and downs of the economy.

Many retail sales workers work evenings and weekends, particularly during holidays and other peak sales periods. Because the end-of-year holiday season is often the busiest time, many employers limit sales workers' use of vacation time between November and the beginning of January. About 37 percent of retail salespersons worked part time in 2010. - Retail Jobs
---
Marketing Careers at For-Your-Dream-Career.com
Retail Salesperson & Retail Jobs Related Information
National Retail Federation (NRF)
As the world's largest retail trade association and the voice of retail worldwide, NRF represents retailers of all types and sizes from the United States and more than 45 countries abroad including department stores, specialty, apparel, discount, online, independent, grocery and chain restaurants, among others.

Retailers operate more than 3.5 million U.S. establishments that support one in four U.S. jobs – 42 million working Americans.
Retail Means Jobs
As one of America's largest industry sectors, retail supports one in four American jobs and drives a large percentage of our nation's new job growth. With unemployment at 9.1 percent in July, it is critical that every policy decision be viewed through the lens of whether it supports or hinders job creation.
The National Automobile Dealers Association
The National Automobile Dealers Association, founded in 1917, represents nearly 16,000 new-car and -truck dealerships, both domestic and international with more than 32,500 franchises. Today, about 90 percent of U.S. new-vehicle dealerships are NADA members. New-car dealers employ about 900,000 people in the United States.
AllRetailJobs
AllRetailJobs.com is the largest career and recruiting board designed for Retail. AllRetailJobs.com attracts top quality Corporate / District / Regional executives, store and assistant store managers, buyers, merchandisers, as well as sales and part-time associates.
SnagaJob
Since 2000, SnagaJob help hourly workers find jobs they love—and help hourly employers find the best people for their jobs. Our passion has made us the number one hourly job site in the world. But it doesn't stop there. We continually develop innovative tools to help hourly workers and employers simplify their jobs and start living their dreams.
---
Back to top of Retail Jobs
Back From Retail Jobs to Marketing Careers
Back To For Your Dream Career Home Page
Copyright ©2006-2020 For-Your-Dream-Career.com