Boston Consulting Group Careers
Your Best Consultant Jobs at BCG


Boston Consulting Group
The Boston Consulting Group (BCG) is a global management consulting firm and the world's leading adviser on business strategy. BCG support clients from all sectors and regions to navigate demanding business environments. The company seek to hire new talent – people as passionate as they are about creating long-lasting change. If you have excellent analytical abilities balanced with impressive interpersonal skills, as well as drive and curiosity, please consider realising your potential at BCG.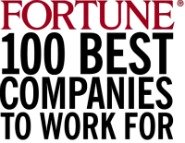 What Makes It So Great?
Boston Consulting Group Careers BCG works with the world's most prominent companies in virtually all industries.
BCG's 4,400 consultants come from a wide variety of exceptional backgrounds. They hold diplomas in all disciplines, from business administration and economics to biochemistry, engineering, psychology, classics, and law.
For more than two decades, BCG has grown on average at about 15 percent per year showing strength in all regions. In the last five years BCG have opened 10 new offices. And while BCG is not immune to the business cycle, the company has grown even during difficult periods.
BCG has been ranked #8 on FORTUNE GLOBAL of The 100 Best Companies to Work For. It has 70 offices in 41 countries. Revenue in 2009 is US$2.75 billion.
Is BCG for Me?
At BCG, you will do more than just analysis. BCG requires more than just good grades. Their aspiration is to change clients, industries, business, even society. Your success in this depends more on your talents than on the focus of your degree. People with a background in many subjects—business, natural sciences, philosophy, finance, engineering, history—thrive at BCG.
Curiosity is the starting point of change. The company seek people who care enough about a client's problem to understand it. Who care enough about performance to improve it. Do you see patterns in the challenges faced by businesses that you have observed, worked in, or launched? Do you wonder why one competitor in a "mature" industry thrives while others fail? Curiosity is the common spark igniting BCG's client impact, their business thought leadership, and your contributions.
You don't necessarily need a business background to begin a consulting career with BCG. They look for high achievers from all fields—those who possess a genuine thirst for knowledge, a desire to push their individual boundaries, and an enthusiasm to discover creative solutions.
Working at BCG - Personal Stories at BCG
Michael
Manager of Strategy,
Wholesale Banking,
EuroBank EFG, Athens
Background: Michael worked at BCG from 2002 to 2007 as a consultant and project leader. He went on to become the Greece manager of strategic initiatives for HSBC Bank plc before his current role.
Michael holds a degree in electrical and computer engineering from the National Technical University of Athens and earned his MBA from the University of Rochester.
My time at BCG helped me develop skills in several areas, such as analytics, structured thinking, communication, strategic thinking, teamwork, and upward and downward people management. My time at BCG also provided me with in-depth industry knowledge that helped me come across as an expert rather than as a generalist.

There are two things that make BCGers stand out. One is our ability to adjust quickly to any situation no matter how difficult or complex it is. This is a great strength to have, especially in big organizations where people often face challenges both on a conceptual and on a political level. The other is our ability to absorb content quickly, process it even faster, and then create additional knowledge on top of that. This is great in situations when someone is asked to deal with a topic or situation that is completely new to him or her - Boston Consulting Group Careers

You shouldn't think twice about joining BCG. You should accept the challenge and make the most out of it.
Michelle
Interim Chief Marketing Officer at Citigroup,New York
Background: Michelle worked at BCG from 1995 to 1998 as a project leader. She went on to become a White House fellow, founded Site59.com, and was chief operating officer and senior vice president of product strategy and distribution for Travelocity.com before her current role. She holds a bachelor's degree from the University of Pennsylvania's Wharton School of Business and a master's degree from Pembroke College at Oxford University.

BCG is an outstanding place to start and build a career. You get to work with exceptionally smart people, you experience a wide variety of industries, you dive deep into a diverse assortment of business challenges, and you have terrific exposure to senior leaders at companies and their struggles. And you always, with every case, have the opportunity to have a sizable impact on your client and on the business world.

BCG has a particularly strong culture of innovation and creativity. For talented people, it's a wonderfully challenging place to learn, grow, and shape your own leadership style.
Kwangsoo
CEO of Woongjin Holdings, Seoul
Background: Before joining BCG Seoul in 2000, Kwangsoo worked as a manager of the strategic planning department for Hansol Group, and as an assistant manager of the investor relations team for Hansol Paper Ltd.
Kwangsoo received his MBA from Wharton and his undergraduate degree in business administration from Yonsei University.
After BCG, Kwangsoo worked for Woongjin Bookxen as a CEO and for Woongjin ThinkBig as a managing director and CFO. He is now a CEO for Woongjin Holdings.

As leader and CEO of a company, I think the greatest single quality I acquired from my years at BCG is confidence—intellectual confidence in my strategic decisions, organizational confidence to win over other people to my vision, and the personal confidence to succeed as a manager.

The role of a real-life CEO is greater than I had theoretically envisioned. I can tell that everyone in the organization looks to me and counts on my leadership. The confidence of a CEO can swiftly bring about change in the right direction, resulting in growth not just for the company, but also for the CEO personally.

Being a CEO can be harsh and lonely sometimes. Whenever that's the case, I find the triple confidence I have gained from working at BCG to be the strongest motor that keeps me going.
Related Consulting Careers Links
---
Source information of Boston Consulting Group Careers: WWW.BCG.COM
Back to Top of this Page
Boston Consulting Group Careers
Back From Boston Consulting Group Careers to For Your Dream Career
Copyright ©2006-2020 For-Your-Dream-Career.com