Careers in UK
Find Your Careers and Jobs in England


Careers in UK
Top employment trends in London. UK employers are focusing on functional areas that have the greatest impact on revenue first. After the public sector job losses and with high youth unemployment, the UK labor market is still very fragile. At the same time, the number of private sector jobs is growing and a recent study among UK business leaders by CareerBuilder.co.uk showed more cautious hiring trends across all industries.
Top Employment Trends in London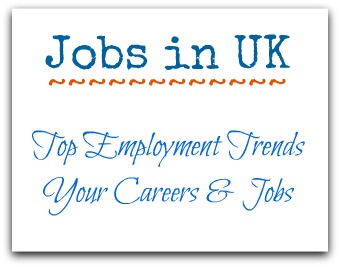 Number of job vacancies in the UK 2001-2022 he number of job vacancies in the United Kingdom reached a record high of 1.3 million in the three months to May 2022, around 535,000 more vacancies when compared with the same period of 2021. From the first quarter of 2020, job vacancies fell from an average of 785,000, to an average of 341,000 in the second quarter of that year, a huge drop brought about by the Coronavirus pandemic.

During the latest three-month period (February to April 2022), the increase in the employment rate and the decrease in the unemployment rate were largely driven by men, while the unemployment rate for women was largely unchanged. The economic inactivity rates for both men and women decreased.
UK Employment Market Continues To Heal
The U.K. employment picture brightened in the three months from November 2021 to January 2022, with unemployment dropping to 3.9 percent from 4.1 percent in the previous quarter, the Office National Statistics reported Tuesday.Meanwhile, the employment rate rose to 75.6 percent, up by 0.1 percentage points over the previous quarter. However, the labor market still has slack, according to the ONS. The number of job vacancies also hit a fresh record of 1,318,000, up by 105,000 from last quarter, although the rate of growth slowed.
According To www.politico.eu
Average Weekly Earnings in UK Workforce
Total actual weekly hours worked in the UK have been increasing since the relaxation of coronavirus lockdown measures, despite increased coronavirus infections during the period. Compared with the previous three-month period, total actual weekly hours worked increased by 12.2 million hours to 1.04 billion hours in February to April 2022. This is still 7.6 million below pre-coronavirus pandemic levels (December 2019 to February 2020); however, total actual weekly hours worked by women exceed pre-coronavirus pandemic levels and are at a record high. Average weekly earnings for total pay was £604 and regular pay was £562 in April 2022, showing a steady increase over time (except for early on in the coronavirus pandemic)Average weekly earnings in Great Britain,

Another source say seasonally adjusted, January 2000 to April 2022
The rate of annual pay growth for total pay was 6.8%, and the annual pay growth for regular pay was 4.2%, in February to April 2022. High bonus payments, especially in March 2022, combined with increasing regular pay, meant total pay growth was very strong. The total pay growth rate is amongst the record growth rates we saw in mid-2021, but the 2021 growth rates were strongly affected by base effects. According to:www.ons.gov.uk
                                  Careers in UK Labor Market Resources
Careers in UK
---
To the Top of Careers in UK
Back From Careers in UK to For Your Dream Career
Copyright ©2006-2023 For-Your-Dream-Career.com