Federal Government Employment



Federal Government Employment and Careers - With more than 1.8 million civilian employees, the Federal Government, excluding the Postal Service is the Nation's largest employer....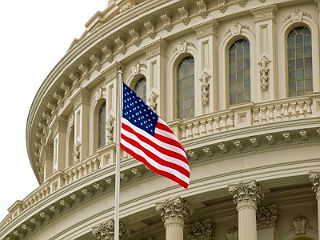 Federal Government Employment
The Federal Government, excluding the Postal Service employed about 1.8 million civilian workers. The Federal Government is the Nation's single largest employer. Because data on employment in certain agencies cannot be released to the public for national security reasons, this total does not include employment for the Central Intelligence Agency, National Security Agency, Defense Intelligence Agency, and National Imagery and Mapping Agency. Federal Government Employment
Employment in some occupations is projected to increase, despite an expected decline in federal employment overall. As the chart shows, federal employment in occupations that focus on IT or math is projected to grow faster than the 8-percent average for occupations across all industries from 2020 to 2030. And each of these occupations had a median annual wage greater than the $71,120 median annual wage for all workers in the federal government in 2021.
Employment is projected to increase by 11.9 million jobs from 2020 to 2030. Employment is projected to grow from 153.5 million to 165.4 million jobs from 2020 to 2030. Pandemic recovery and growth in healthcare-related occupations are expected to account for a large share of projected job growth. The Occupational Outlook Handbook (OOH) reflects the 2020-30 projections.
According to U.S.BUREAU OF LABOR STATISTICS
Grow Your Business with SBA
The U.S. government is the world's largest customer. It buys all types of products and services, and is required by law to provide opportunities for small businesses.

Follow the Common Rules:
Size standards vary by industry and determine whether or not your business qualifies as small
Sourcing rules that prevent your company from manufacturing your own materials
Legal requirements like the Buy American Act and the Trade Agreements Act
Limits to how much you can subcontract and who you can subcontract with
Minimum amounts for you to spend on work or materials for the contract
You should carefully document and report on your business activities to meet the federal government's rules for procurement

Basic Requirement
Get proper registrations and ID numbers
Meet size standards
Register with SAM
Maintain compliance
Cybersecurity requirements
According to
U.S.Small Business Administration
                     Federal Government Employment Resources

These are links to Federal Government Employment information Web pages at several major U.S. Government agencies and their sub-agencies. To find job openings matched to your specific qualifications, expertise or areas of interest, use the Federal Government Employment U.S. Government Job tool.

Federal Government Employment and Careers Source: Beaure of Labor Statistics
---
Copyright ©2006-2023 For-Your-Dream-Career.com