Jobs in China
It's Not Easy To Do Business in China
But Multinationals Still Need Foreigners


Jobs in China
The New York Times recently ran an article about young Americans flocking to China for job opportunities because job prospects are so bleak in the U.S. The article made it sound as if it's easy to find a good job there even if you don't speak Mandarin or know much about Chinese culture. Is it really that easy? The answer quite simply is no. Starting a career in China can be very worthwhile, but there are major downsides. Before racing across the globe to launch your new life, you need to think very carefully about whether it is worth it and, if you decide it is, how to guarantee yourself a meaningful experience ... according to New York Times.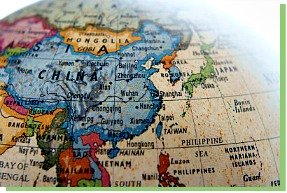 On the good side, China's economy remains strong, and people are palpably proud of its strength. Work in China is challenging and fast-paced, and young executives get far more responsibility than they would back home. China is clearly the next growth engine for most multinational corporations, as the country's consumers and companies buy more and become less price-sensitive. Executives with experience in China will be in high demand back at headquarters and at leading business schools in coming years, so getting a couple of years of China work experience on your résumé certainly can't hurt.
---
                                Jobs in China
                     You Still Have Opportunities

Work in China at GE At GE China, we are imagination at work. From our Aviation Systems facilities in Suzhou where we manufacture state-of-the–art aerostructures to our Healthcare CT, MRI and X-Ray facilities in Beijing. If you're interested in working with true leaders in a goal-oriented environment driven by best-in-class processes, this is the career for you.

Careers with Reed Founded in 1960, REED now operates in Europe, the Middle East and Asia Pacific. REED has more than 3,000 permanent employees working across 425 business units in 180 locations worldwide.

Education Related Careers in China Since 2003, Learn4Good.com has generated over 3 million leads (email inquiries and web link visitors combined) for our education-related advertisers and partners worldwide. Learn4Good.com has processed over 3 million job applications to listings posted by employment-related advertisers on our job boards.Jobs in China

Find Opportunities in China at eChinacities.com eChinacities.com is an English-language website that provides a comprehensive range of services and information for both international visitors and China-based expats. It is developed and maintained by an international team of editors and researchers who know what information our users need when it comes to visiting, living and doing business in China. Since its launch, eChinacities.com has grown in popularity among expats who live and work in China and international visitors who travel to China for business and leisure purposes.

Language Jobs in China China.xpatjobs collect China jobs from all the best China agencies and put them all in one place to enable you to easily find the right job in China. Search 1220268 jobs from 88356 agents and employers - All the English and foreign language job offers on one website.

Careers at Bloomberg The company was founded in 1982 and within 10 years had over 10,000 customers for the Bloomberg Professional service, a ground breaking private network with data, analytics and other financial information. In the same decade, Bloomberg launched Bloomberg News and opened offices around the world.Jobs in China
---
                      Jobs in China Related Sources
Back to For Your Dream Career Home
Copyright ©2006-2023 For-Your-Dream-Career.com